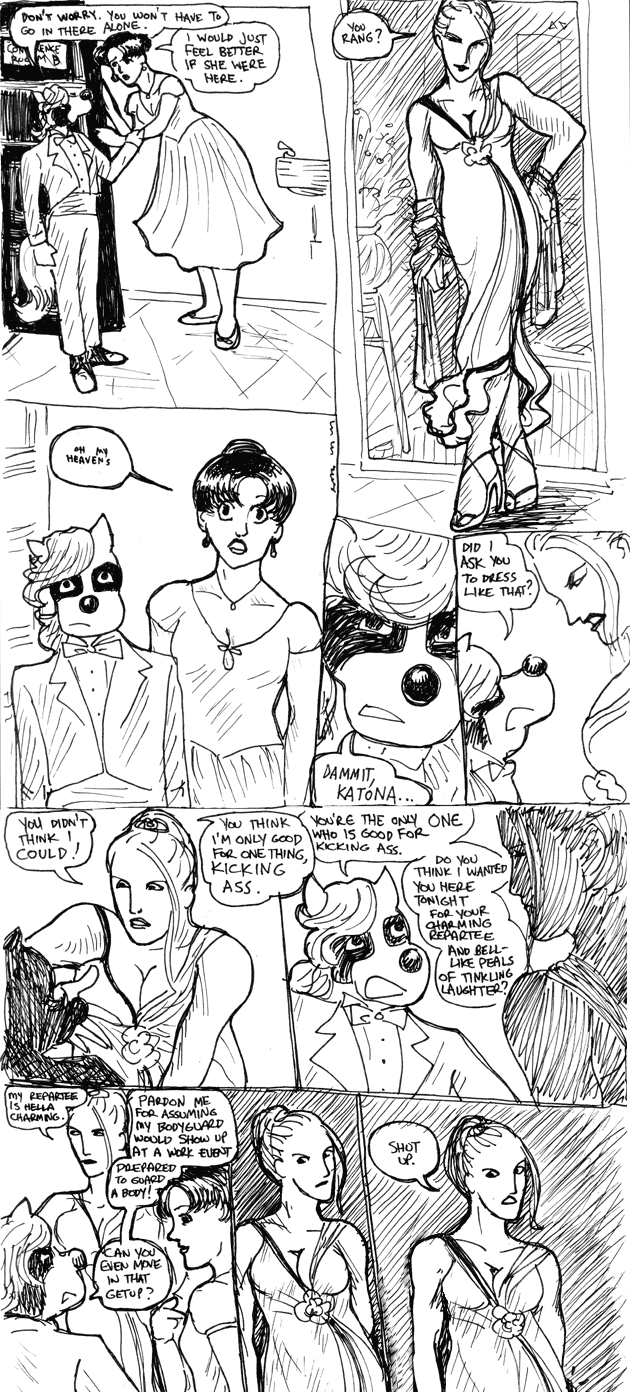 This installment: culmination of Krys's resistance to pigeonholing and various issues with gender presentation, or shameless meservice? (Why not both?)
Conference Room B: perhaps this is the same hotel in which the Pirates Convention was held last spring.
Speaking of which, the first strip of this run of Lance and Eskimo is dated April 5, 2007. I've been doing this a year! Hooray! To celebrate, I have actually written a new article. I know!
MANDRAKE: Don't worry. You won't have to go in there alone.
PHIL: I just would feel better if she were here.
Krys appears in the doorway in a sexy dress.
KRYS: You rang?
PHIL: Oh my heavens
MANDRAKE: Dammit, Katona! Did I ask you to dress like that?
KRYS: You didn't think I could! You think I'm only good for one thing, kicking ass.
MANDRAKE: You're the only one who is good for kicking ass. Do you think I wanted you here tonight for your charming repartee and bell-like peals of tinkling laughter?
KRYS: My repartee is hella charming.
MANDRAKE: Pardon me for assuming my bodyguard would show up at a work function prepared to guard a body. Can you even move in that getup?
KRYS: (is still)
KRYS: Shut up.