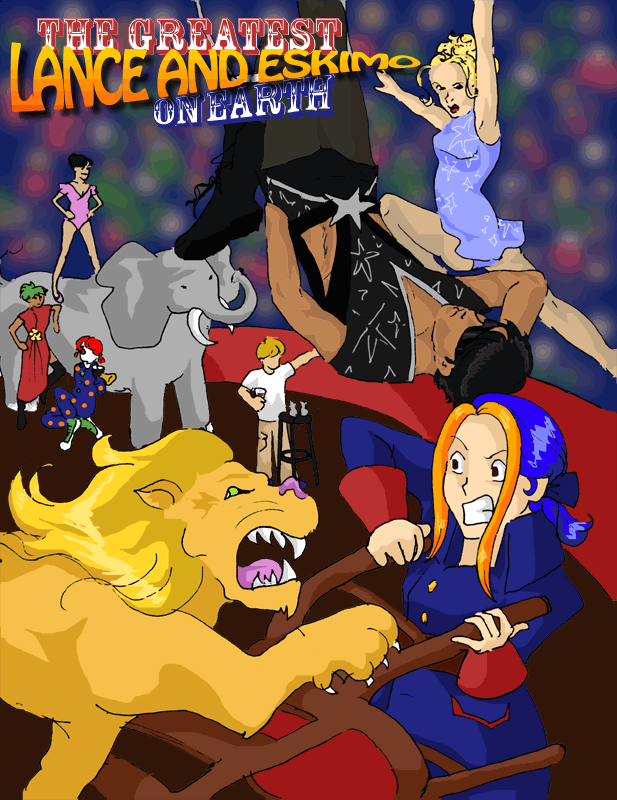 This is another update of a early-high-school-ish-era sketchbook comic. (I should note that any continuity/order of events is imposed by Present Day Me. The sketchbook comics were each self-contained and could more or less be read in any order.) I called it at the time something like "The Circus Adventure" or "Lance and Eskimo Join the Circus," but it really was inspired by the Cecil B. DeMille travesty The Greatest Show on Earth, I couldn't resist naming it this in the rewrite, even though it pretty much eliminates all direct references to the circus. Other elements added in the rewrite include a slightly tighter plot arc (I said slightly, don't expect too much) and a host of office/corporate job metaphors.
Saving this cover image as a gif destroyed my gradient effect in the background, but I sort of like the way it came out anyway.
Lance's outfit: so wrong and yet so, so right.
8/29/08 Edit: You can now compare this storyline with select pages from the original sketchbook version from circa 2000.