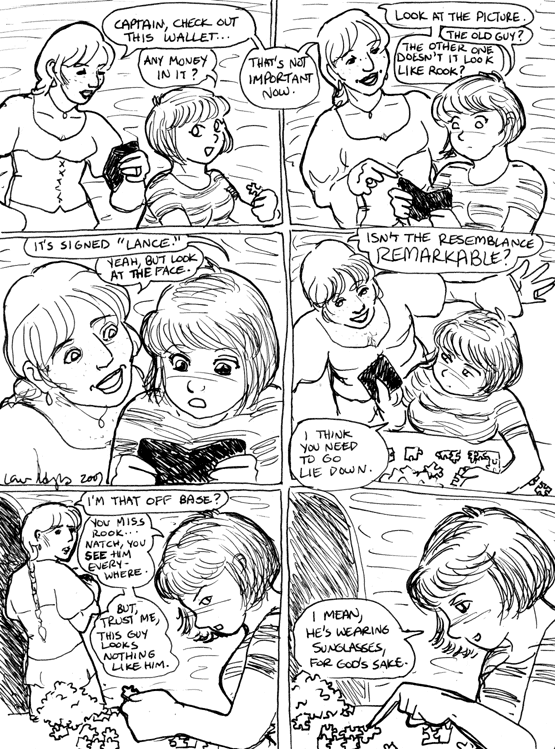 Yeah, thats right: not only do I expect you to enjoy a scene which is about the villains you don't know very well instead of the heroes you've come to care about, when I always skim disinterestedly over them when I'm reading a comic or a book, but I expect you to enjoy it when they are discussing a third character, this "Rook" person, whom you have never met or heard of before! Unless…
NB: The reference to the picture of "the old guy" threw me at first–another wacky new concept?–but it's actually a callback. Recall #5 Chilling.
PEGGY: Captain, check out this wallet.
JEANNE: Any money in it?
PEGGY: That's not important now. Look at the picture.
JEANNE: The old guy?
PEGGY: The other one. Doesn't it look like Rook?
JEANNE: It's signed "Lance."
PEGGY: Yeah, but look at the face. Isn't the resemblance remarkable?
JEANNE: I think you need to go lie down.
PEGGY: I'm that off-base?
JEANNE: You miss Rook… natch, you see him everywhere. But, trust me, this guy looks nothing like him. (alone) I mean, he's wearing sunglasses, for god's sake.