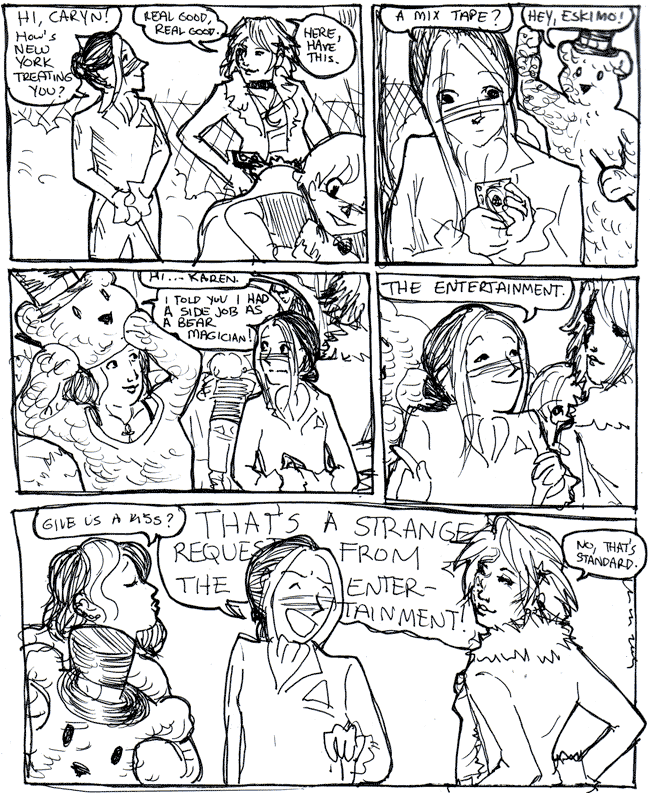 ESKIMO: Oh, hey, Caryn. How's New York treating you?
CARYN: Real good, real good. Here, have this.
ESKIMO: A mix tape?
BEAR IN TOP HAT: Eskimo!
ESKIMO: Oh… hi, Karen.
KAREN (removing her bear head): I told you I had a side job as a bear magician!
ESKIMO (nervously, to Caryn): The entertainment.
KAREN: Give us a kiss?
ESKIMO: THAT'S A STRANGE REQUEST FROM THE ENTERTAINMENT!
CARYN: No, that's standard.