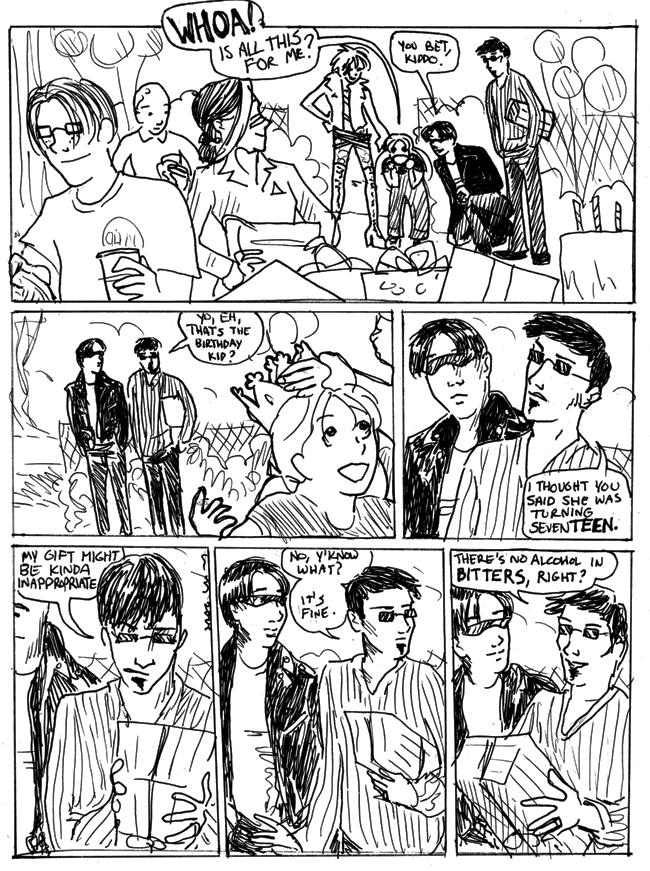 Rook just thinks seventeen is the age when you need to start developing a well-stocked bar, is all.
Caryn leads Robbie up to the party.
ROBBIE: Whoa! Is all this for me?
LANCE: You bet, kiddo.
ROOK: Oh, eh, that's the birthday kid? I thought you said she was turning sevenTEEN.My gift might be kinda inappropriate.
No, you know what? It's fine. There's no alcohol in bitters, right?