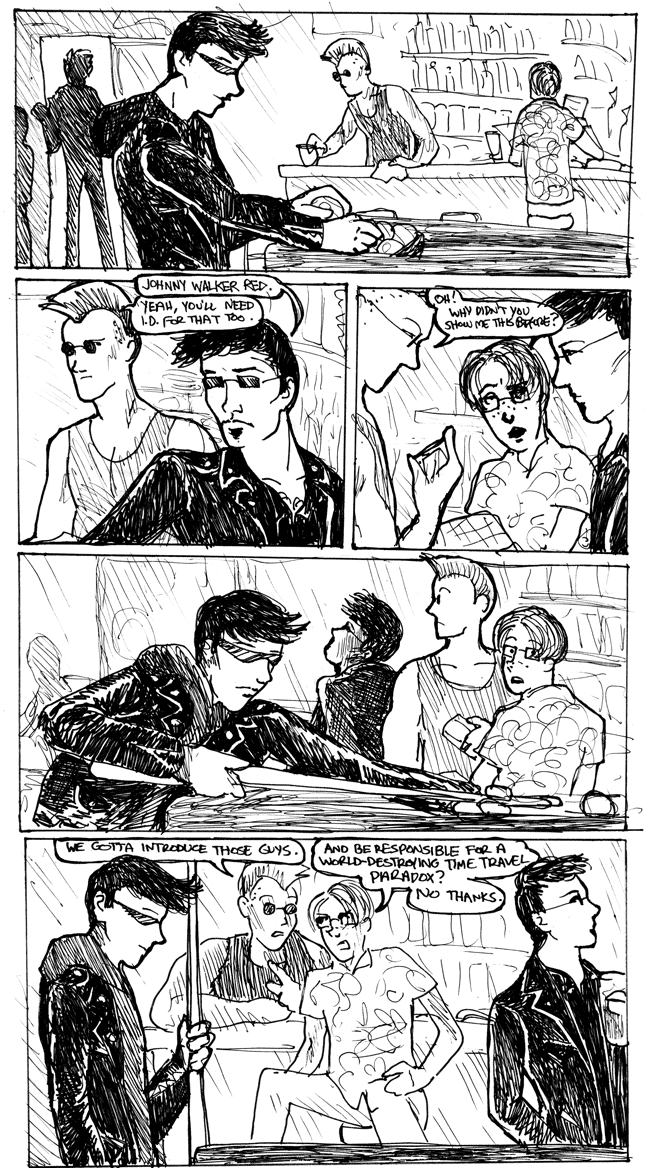 Late again! The good new is that I've also apparently written an article.
Lance racks up at the pool table while Rory works on his diagrams at the bar. The Lance lookalike approaches the bar.
LANCESQUE MAN: Johnny Walker red.
BARTENDER: Yeah, you need ID for that one, too.
LM shows the bartender his ID.
BARTENDER: Oh! Why didn't you show me this before?
LM wanders off to the jukebox. Rory and the bartender turn back to their tasks, then double-take; they see that Lance is still at the pool table.
BARTENDER: We gotta introduce those guys.
RORY: And be responsible for a world-destroying time-travel paradox? No thanks.