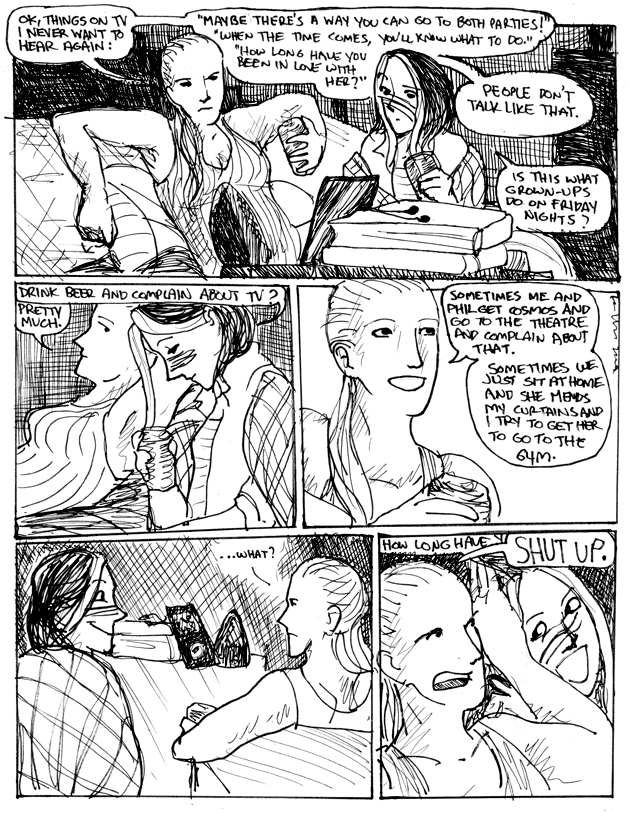 Hmm… change the official update days or wait and see if I get it right next week?
Krys, I don't know if you get to complain about shows you purposely downloaded to your ipod.
KRYS: Okay, things on TV I never want to hear again:
"Maybe there's a way you can go to both parties!"
"When the time comes, you'll know what to do."
"How long have you been in love with her?"
People don't say stuff like that.
ESKIMO: Is this what grown-up do on Friday nights? Drink beer and complain about TV?
KRYS: Pretty much.
KRYS: Sometimes me and Phil get Cosmos and see a movie and complain about that. Sometimes we just sit at my place and she gives me a pedicure and I try to get her to go to the gym.
KRYS: What?
ESKIMO: How long have you
KRYS: Shut up.