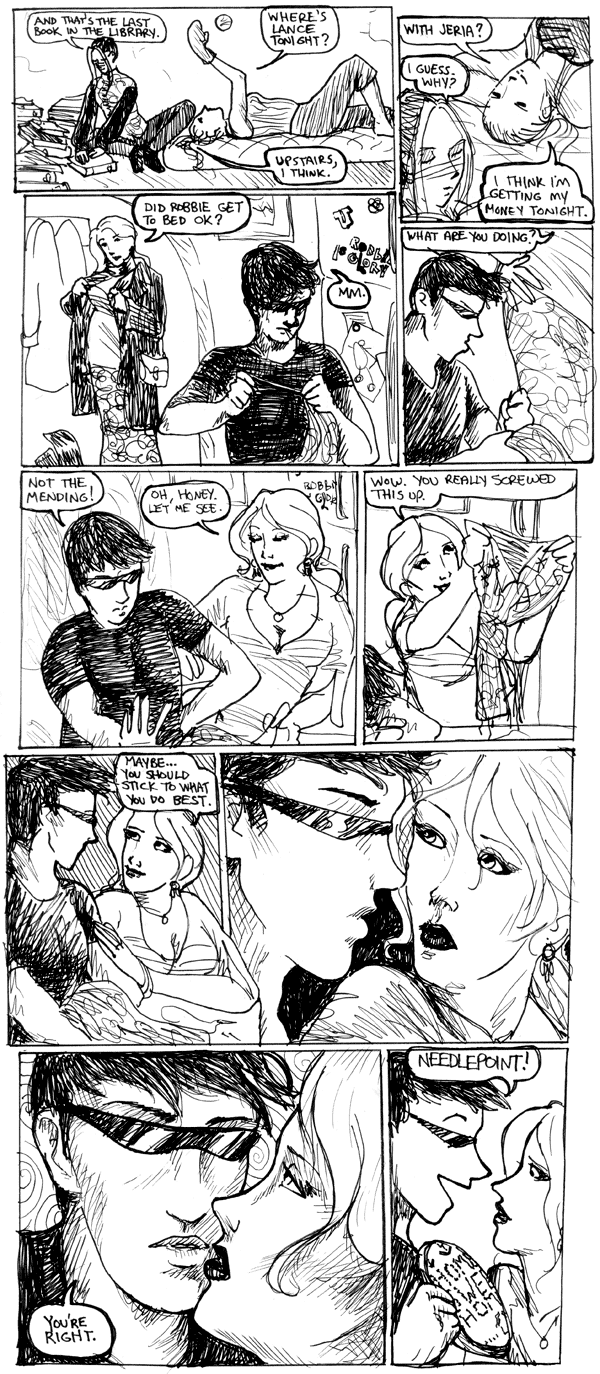 Not much to say about this one. I am posting it at midnight!

ESKIMO: And that's the last book in the library.
KRYS: Where's Lance?
ESKIMO: Upstairs, I think.
KRYS: With Jeria?
ESKIMO: I guess. Why?
KRYS: I think I might be getting my money tonight.
JERIA: Did Robbie get to bed OK?
LANCE (distracted, pins in his mouth): Mm.
JERIA: What are you doing?
LANCE: Not the mending.
JERIA: Oh, honey. Let me see that. Wow. You really screwed this up. Maybe… you should stick to what you're good at.
[meaningful stare]
LANCE: You're right.
[almost kiss]
L: Needlepoint!