Tuesday, May 27th, 2008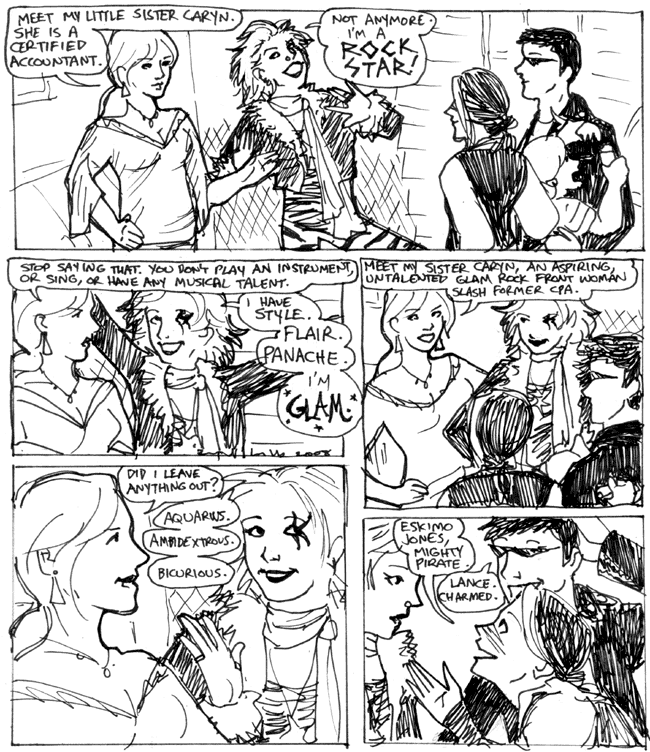 I just keep going and going with this teaser. It's going to be like halfway through the storyline before you guys get a cover page.
In the original version of this story, Lance and Eskimo lived in a high rise, and Caryn (a much less rock star version; pretty much just a blonde with a nose stud) was their new neighbor. I made her Jeria's sister in order to explain what she's doing in the house, but I have a vague feeling that Jeria (or perhaps Theology Girl?) had kind of a punk sister or cousin or something, but in a cursory check of random old sketchbooks I can find no reference to it, so maybe I dreamed it.
Caryn is exactly the kind of rock star I would be. Actually, she kind of looks like me, too. Autobiographical???? (I am neither Aquarius nor ambidextrous nor bicurious, though.)
Technical note: I'm experimenting with drawing on graph paper. Do the gutters look straighter to you?