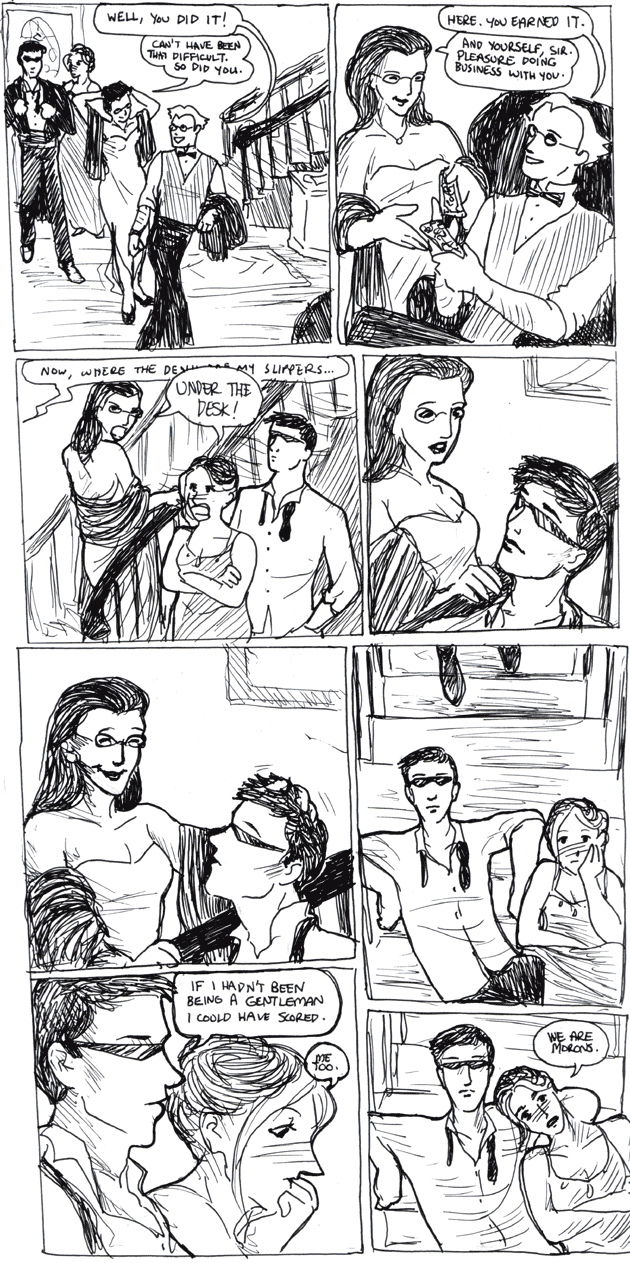 Come, come, Eskimo. Never lose that strength or nobility, even when you are grown, and want to score.
HIGGINS: Well, you did it!
PICKERING: Can't have been that difficult. So did you.
They pay each other.
HIGGINS: Here. You earned it.
PICKERING: And yourself, sir. Pleasure doing business with you.
HIGGINS: Now, where the devil are my slippers?
PICKERING & ESKIMO: Under the desk!
As Pickering passes up the stairs, her hand brushes by Lance. She looks down, and then pats him on the head.
LANCE: If I hadn't been being a gentleman I could have scored.
ESKIMO: Me too.
ESKIMO: We are morons.