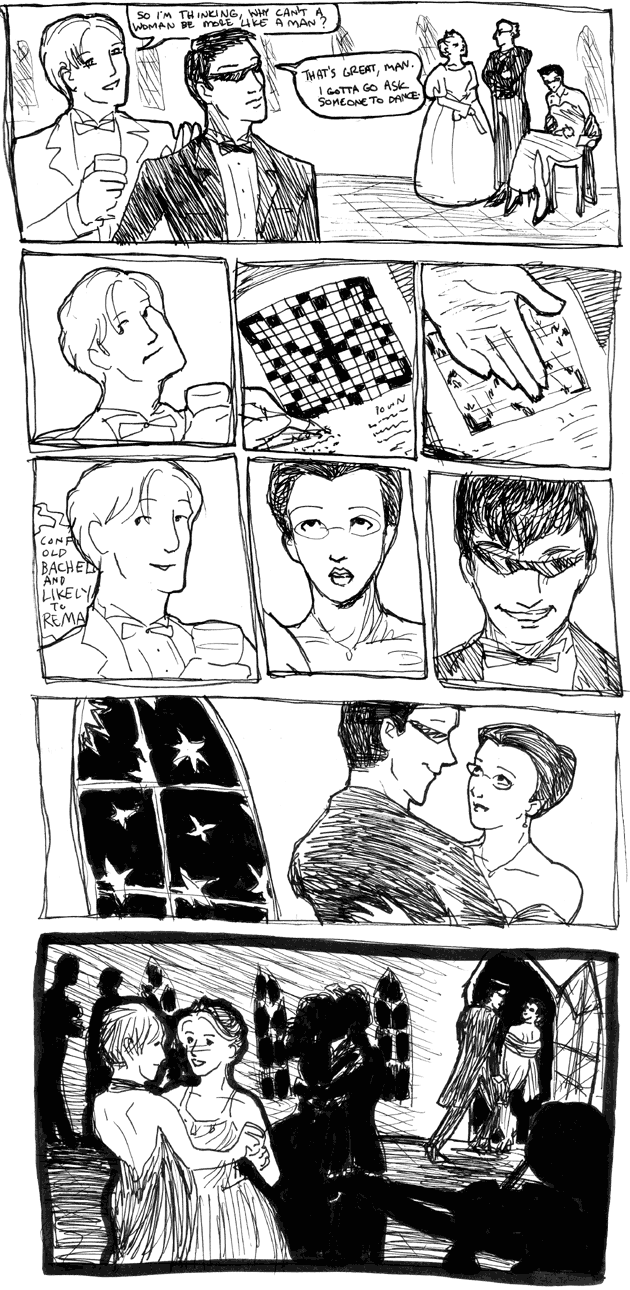 Pickering's really not making good headway on that crossword.
In other news, my inability to draw a straight line is reaching legendary proportions.
JUSTIN: So I'm thinking, why can't a woman be more like a man?
LANCE: That's great, man. I gotta go ask someone to dance.
Justin hangs out.
Pickering does a crossword. A hand appears, obstructing her view.
Justin's ears perk up as he overhears someone talking about "a confirmed old bachelor."
Pickering looks up. It's Lance.
Lance and Pickering dance.
Long shot of dance floor; Lissa and Eskimo are still dancing. Lance and Pickering slip out.