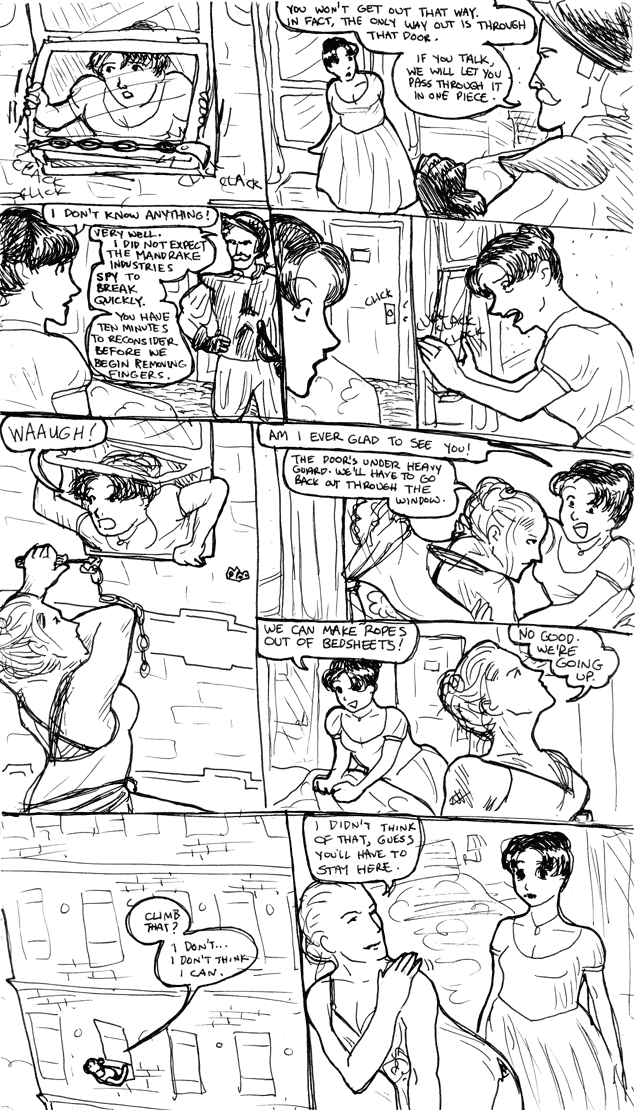 Phil tries to open a window, but it's chained shut.
CONQUISTADOR: You won't get out that way. In fact, the only way out is through that door. If you talk, we will let you pass through it in one piece.
PHIL: I don't know anything!
CONQUISTADOR: Very well. I did not expect the Mandrake Industries spy to break quickly. You have ten minutes to reconsider before we begin removing fingers.
The conquistador leaves, and Phil panickily shakes the window, only to have it fall open suddenly. Krys is below, undoing the latch with a screwdriver! Phil helps her in the window.
P: Am I ever glad to see you!
K: The door's under heavy guard. We'll have to go back out through the window.
P: We can make ropes out of bedsheets!
K: No good. We're going up.
P (looking up the building): Climb that? I… I don't think I can.
K (impatiently patting her shoulder in "climb aboard" style): I didn't think of that, guess you'll have to stay here.