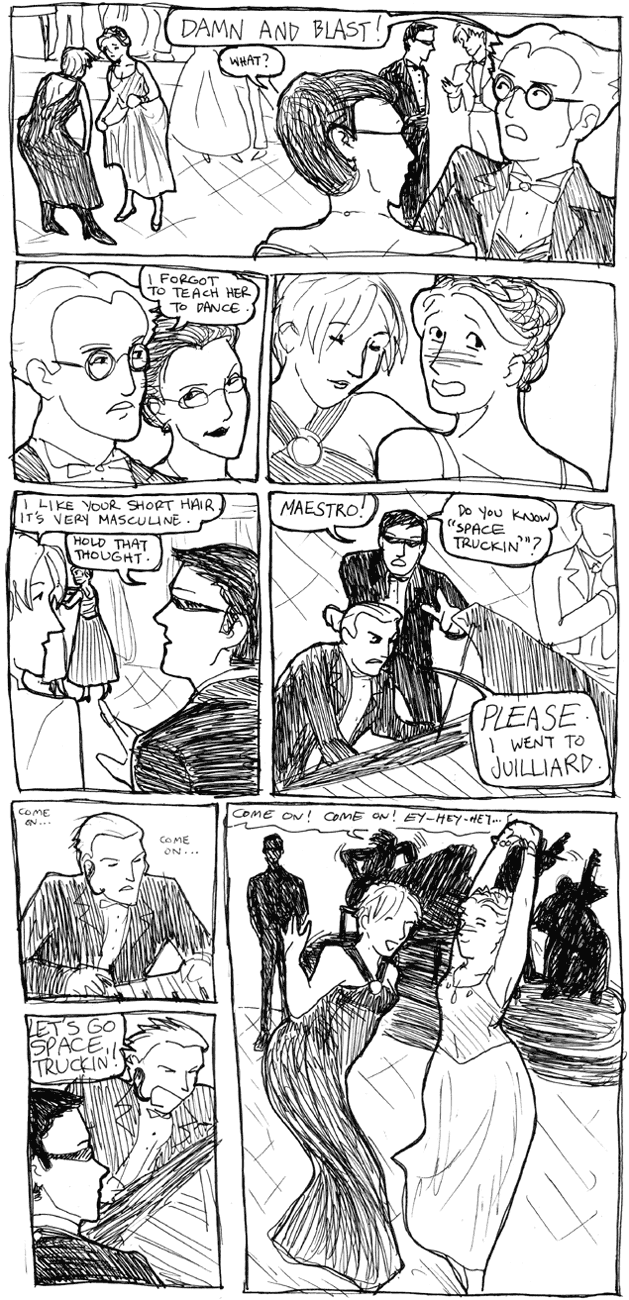 Lissa and Eskimo head onto the dance floor.
HIGGINS: Damn and blast!
PICKERING: What?
HIGGINS: I forgot to teach her to dance.
Eskimo throws Lance a desperate look
JUSTIN: I like your short hair. It's very masculine.
LANCE: Hold that thought. Maestro! Do you know "Space Truckin'"?
PIANIST: Please. I went to Juilliard.
The pianist strikes up "Space Truckin'" and Lissa and Eskimo rock-dance.