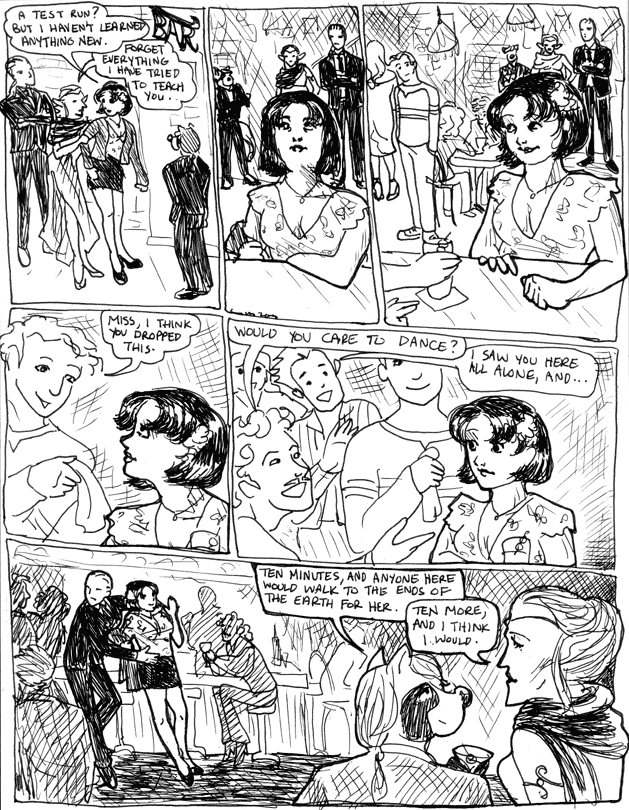 Oh, Phil. Where does your boundless charm come from?
Favorite things about this strip include the curly-haired Errol Flynn Phil has attracted and Krys's expert bodyguard stance in the final panel.
PHIL: A test run? But I haven't learned anything new.
SEDUCTION INSTRUCTOR: Forget everything I have tried to teach you.
Phil sits at the bar while Mandrake, Krys, and the seduction instructor look on. A boy smiles at her, and she smiles back.
BOY (holding out handkerchief): Miss, I think you dropped this.
ERROL FLYNN LOOKING DUDE: Would you care to dance?
SPIKY HAIRED BOY (pushing past other boys): I saw you here all alone, and…
Krys hustles Phil out of the crowd.
MANDRAKE: Ten minutes, and anyone here would walk to the ends of the earth for her.
SEDUCTION INSTRUCTOR: Ten more, and I think I would.