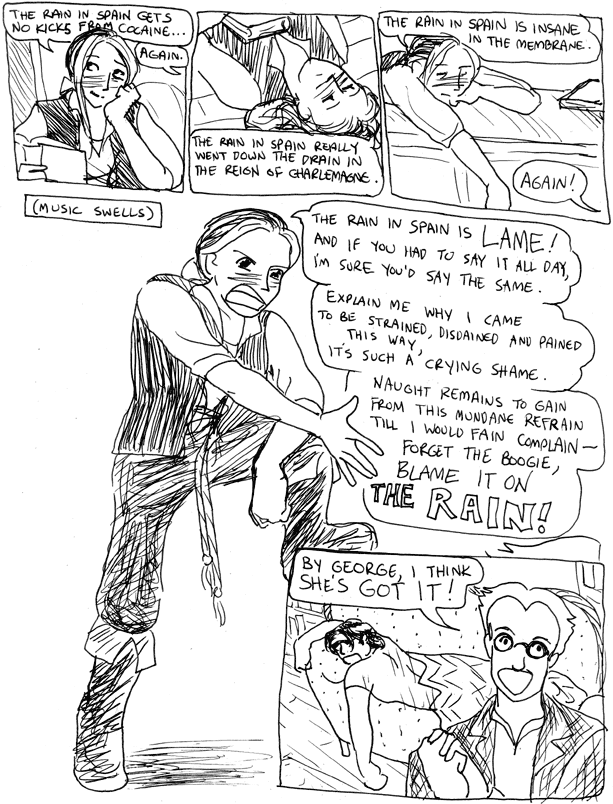 Hey, it's a musical! Eskimo's big number! I love her intense, ACTORLY look. I'd like to see her Hamlet.
Somehow, without bringing her own clothes, Eskimo has cobbled together a pirate/Renfaire outfit. Is that a curtain cord around her waist?
Higgins is pronouncing "Again" the Canadian way, FYI.
ESKIMO (reciting, increasingly bored):
The rain in Spain gets no kicks from cocaine.
The rain in Spain went down the drain in the reign of Charlemagne.
The rain in Spain is insane in the membrane.
(music swells)
The rain in Spain is lame!
And if you had to say it all day,
I'm sure you'd say the same.
Explain me why I came
To be strained, disdained and pained this way,
It's such a crying shame.
Naught remains to gain
From this mundane refrain,
Till I would fain complain,
Forget the boogie; blame it on the rain!
HIGGINS: By George, I think she's got it!