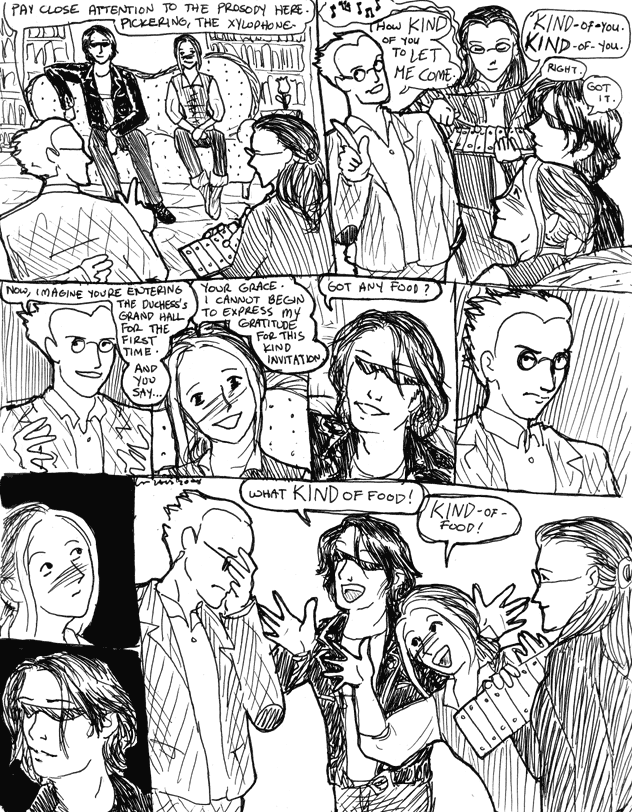 This comic popped into my head fully formed while I was changing for the gym. It happens like that sometimes.
HIGGINS: Pay close attention to the prosody here. Pickering, the xylophone.
[Pickering plays a little tune.]
HIGGINS: How KIND of you to LET me come. KIND-of-you, KIND-of-you.
ESKIMO: Right.
LANCE: Got it.
HIGGINS: Now imagine you're entering the duchess's grand hall for the first time. You say…
ESKIMO: Your Grace. I cannot begin to express my gratitude for this kind invitation.
LANCE: Got any food?
[Higgins stares. Eskimo and Lance exchange looks.]
LANCE (performing): What KIND of food!
ESKIMO (joining in): KIND-of-food!