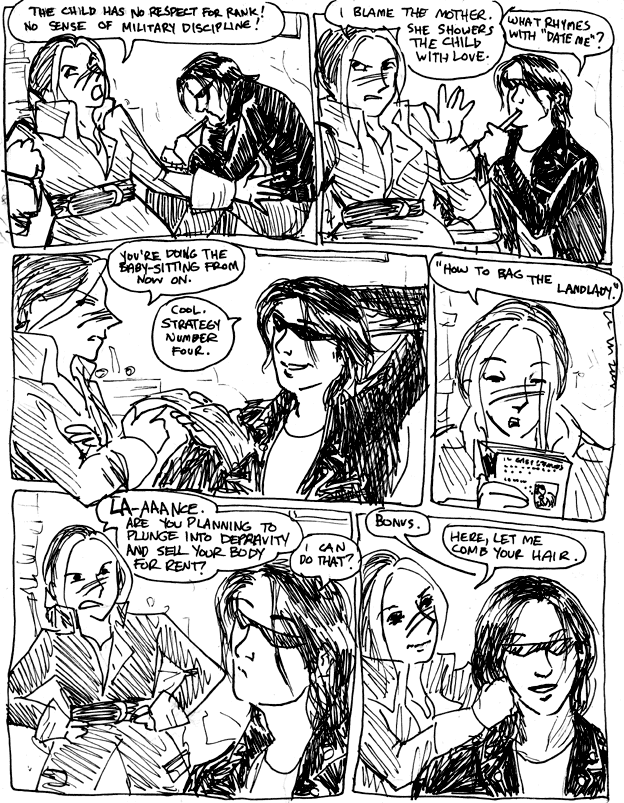 Lance's book is a reference to / inspired by Ali's thank you note to me.
ESKIMO: That child has no respect for rank! No military discipline whatsoever. I blame the mother.
LANCE: What rhymes with 'date me'?
ESKIMO (disgusted): She showers the child with love. You're doing the babysitting from now on.
LANCE: Cool. Strategy number four. (hands book)
ESKIMO (reading title): 'How to Bag the Landlady'.
ESKIMO: La-aaance. Are you planning to plunge into depravity and sell your body for rent?
LANCE: I can do that? Bonus.
ESKIMO: Here, let me comb your hair.