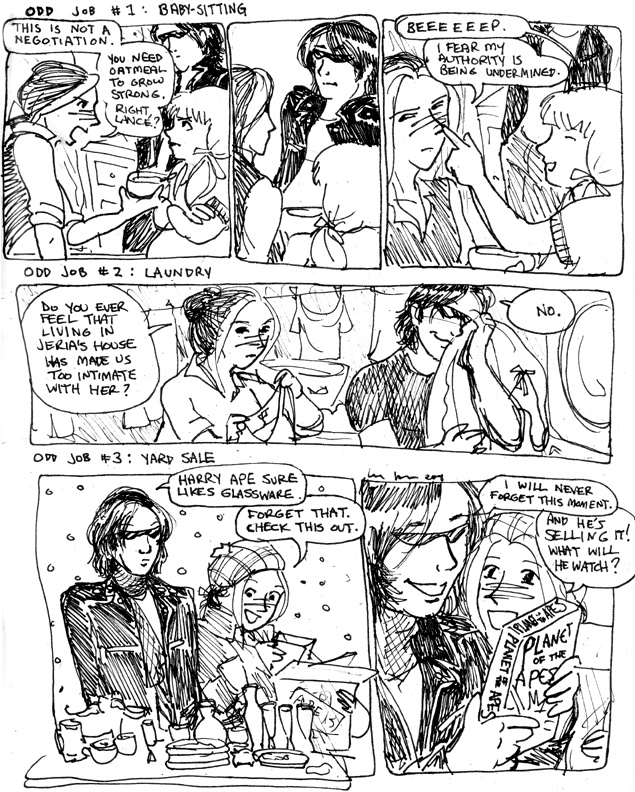 I don't think that yard sale is going to get that much foot traffic.
The Script
Odd Job #1: Babysitting
ESKIMO: This is not a negotiation. You need oatmeal to grow strong. Right, Lance?
LANCE: (shrugs)
ROBBIE (beeping Eskimo's nose): Beeeeeep.
ESKIMO: I fear my authority is being undermined.
Odd Job #2: Laundry
ESKIMO: Do you ever feel that living in Jeria's house has made us too intimate with her?
LANCE (inhaling lingerie): No.
Odd Job #3: Yard Sale
LANCE: Harry Ape sure likes glassware.
ESKIMO: Forget that. Check it out. (shows him "Planet of the Apes" VHS)
LANCE: I will never forget this moment.
ESKIMO: And he's selling it! What will he watch?