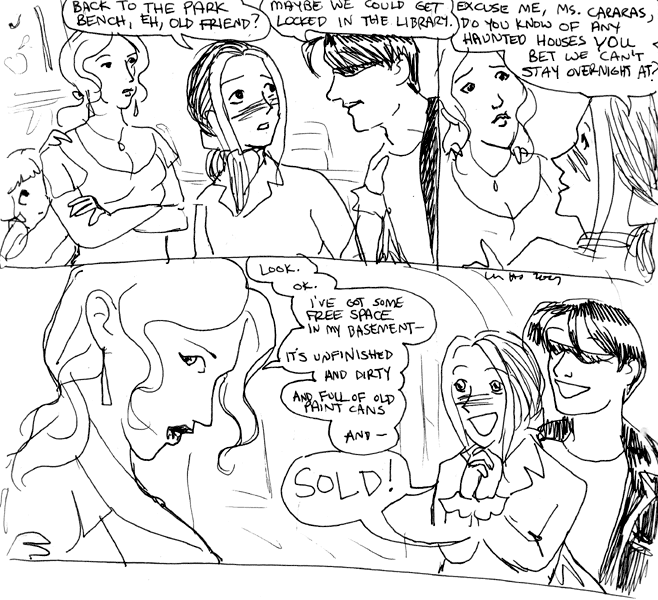 So. This comic is weirdly short. But it didn't really work as part of the previous or next strips–both of which are 1.5 size strips–and it contains IMPORTANT EXPOSITION!
Jeria is such a friggin' sweetheart.
ESKIMO: Back to the park bench, eh, old friend?
LANCE: Maybe we could get locked in the library.
ESKIMO: Excuse me, Ms. Cararas. Do you know of any haunted houses you bet we can't stay overnight at?
JERIA: Look. OK. I've got some free space in my basement. It's unfinished and dirty and full of old paint cans and–
LANCE AND ESKIMO: SOLD!