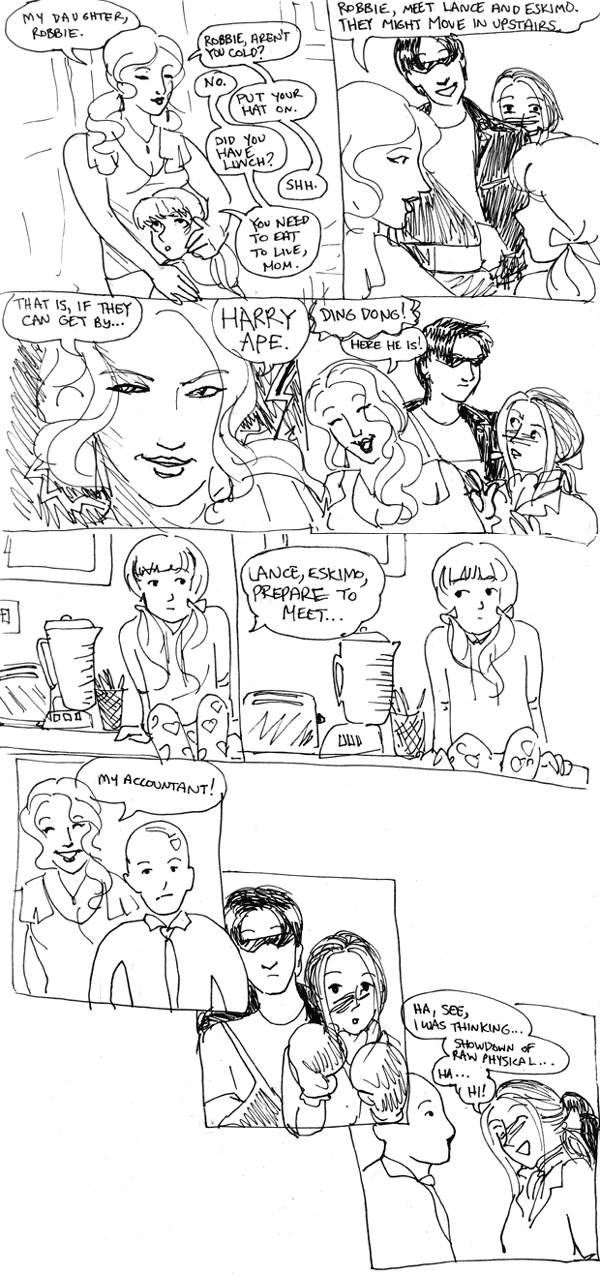 I am taking this "comics every day" thing very seriously: there will be updates through the weekend.

JERIA: My daughter, Robbie. Robbie, aren't you cold?
ROBBIE: No.
JERIA: Put your hat on.
ROBBIE: Did you have lunch?
JERIA: Shh.
ROBBIE: You need to eat to live, Mom.
JERIA: Robbie, meet Lance and Eskimo. They might move in upstairs. That is, if they can get by… HARRY APE.
Sound fx: Ding dong!
JERIA: Here he is!
Jeria goes to the door.
JERIA (from the other room): Lance, Eskimo, prepare to meet…
Jeria returns with a small, spaghetti-like bald man.
JERIA: My accountant!
Eskimo freezes, boxing gloves poised in front of her.
ESKIMO: Ha, see, I was thinking… showdown of raw physical… ha… hi!