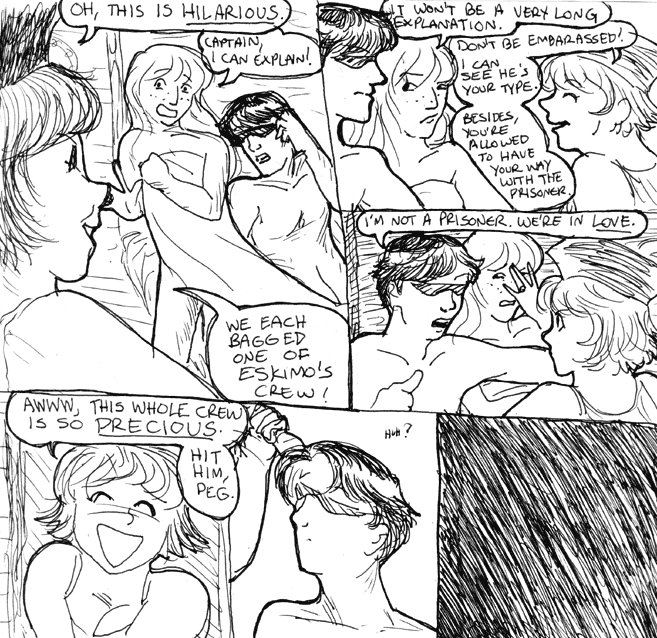 This strip is extra wide because I did it on a piece of paper that had the bottom cut out of it. I was kind of a freak at work about not wasting trees, even though there's infinite 8.5×11 white paper available.
JEANNE: Oh, this is HILARIOUS.
PEGGY: Captain, I can explain!
JEANNE: We each bagged one of Eskimo's crew!
PEGGY (considering): It won't be a very long explanation.
JEANNE: Don't be embarrassed! I can see he's your type. Besides, you're allowed to have your way with the prisoner.
LANCE: I'm not a prisoner. We're in LOVE.
JEANNE: Awww, this whole crew is so PRECIOUS. Hit him, Peg.
LANCE: Hm?
Blackout.