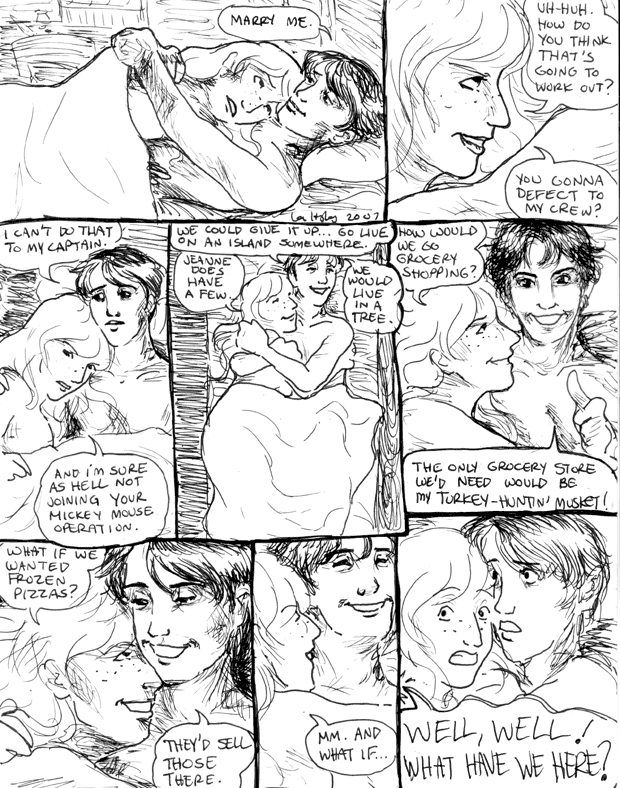 This is a re-using of a joke I had done in the Lance and Eskimo One-Shots era as a three-panel strip, based on a joke by friend-of-the-site Lefty.
LANCE: Marry me.
PEGGY: Uh-huh. How do you think that's going to work? You gonna defect to my crew?
LANCE: I can't do that to my captain.
PEGGY: I'm sure as hell not joining your Mickey Mouse operation.
LANCE: We could give it up… go live on an island somewhere.
PEGGY: Jeanne does have a few.
LANCE: We would live in a tree.
PEGGY: How would we go grocery shopping?
LANCE: The only grocery store we'd need would be my turkey-huntin' musket!
PEGGY: What if we wanted frozen pizzas?
LANCE: They'd sell those there.
PEGGY: Mm. And what if…
VOICE: WELL, WELL, WELL! WHAT HAVE WE HERE?