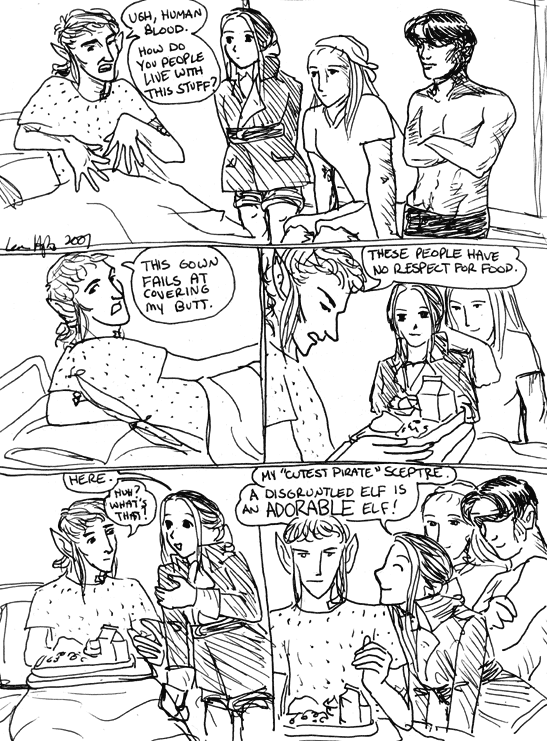 The real Chefelf does like to complain! (His rants are things of beauty and wonder.) But he is less of a food snob than this Chefelf. Remember the year of grilled cheese sandwiches?
I like that Chefelf is continuing to hold the invisible sceptre at the end.
Title: Is there something called "self-recovery"? If so the title is a pun.
Eskimo, Lance, and Krys visit Chefelf in his hospital room.
CHEFELF: Ugh, human blood. How do you people live with this stuff? This gown fails at covering my butt. These people have no respect for food.
ESKIMO (extending a curved hand): Here.
CHEFELF: Huh? What's that?
ESKIMO: My cutest pirate sceptre. A disgruntled elf is an ADORABLE elf!