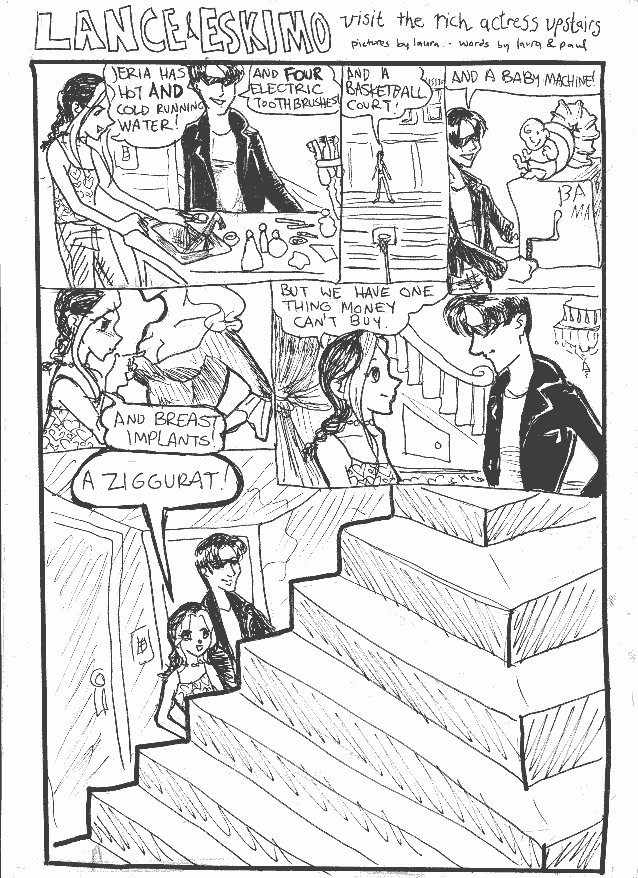 The Script
ESKIMO (running the faucet in Jeria's bathroom sink): Jeria has hot AND cold running water!
LANCE (admiring her assembled toiletries): And FOUR electric toothbrushes!
ESKIMO (yelling in an empty bleachers): And a basketball court!
LANCE (turning a crank, as a smiling baby slides out of a tube): And a baby machine!
ESKIMO (poking Jeria's cleavage): And breast implants!
ESKIMO (smiles warmly at Lance in Jeria's fancy foyer): But we have one thing money can't buy.
ESKIMO (cont'd, as Lance and Eskimo enter their dingy apartment, and see…): A ziggurat!