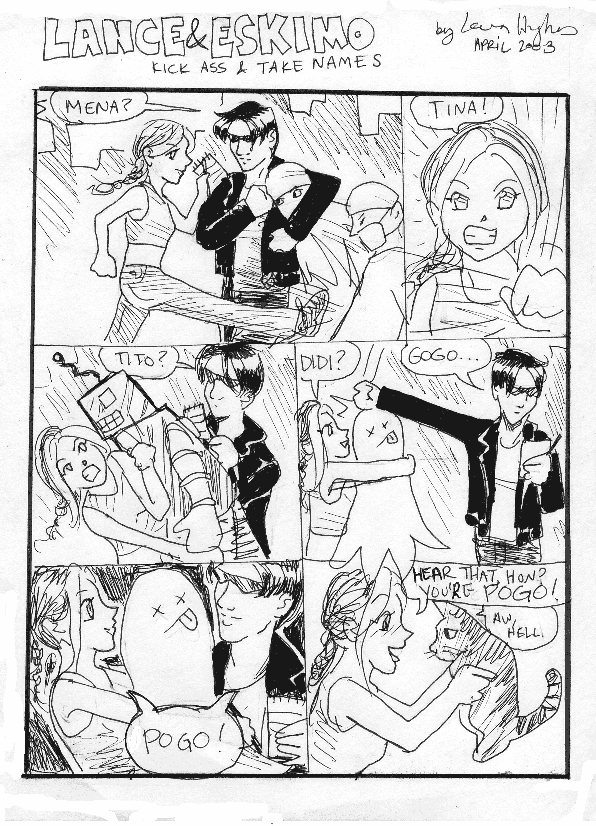 One of the most engimatic of the Old One Page Strips. I think it's fairly evident that the title came before the script.
The Script
Lance and Eskimo are beating up what appear to be evil surgeons. Eskimo has a pad and pencil in one hand.
LANCE: Mena?
ESKIMO: Tina!
Lance and Eskimo beat up a robot; Lance writes on the pad, leaning against its back.
LANCE: Tito?
Eskimo holds down a ghost as Lance absently punches its head, looking over the list.
ESKIMO: Didi?
LANCE: Gogo…
LANCE AND ESKIMO: Pogo!
Eskimo holds up a kitten.
ESKIMO: Hear that? You're Pogo!
POGO THE KITTEN: Aw, hell.