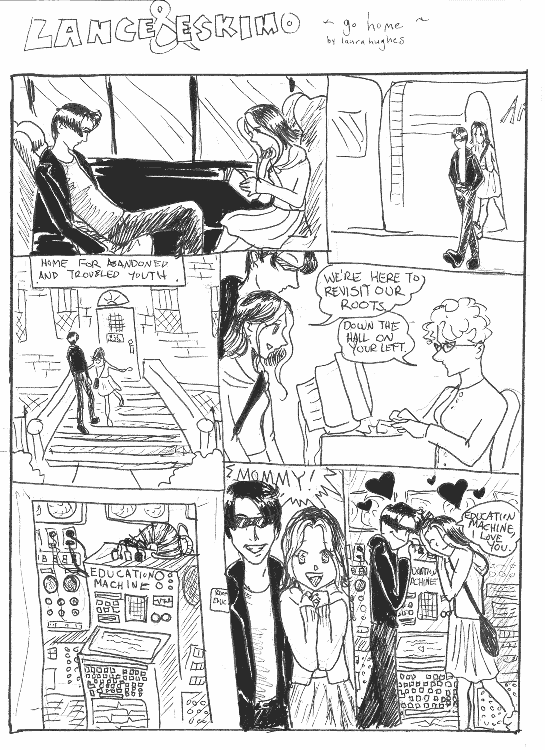 An attempt to give Lance and Eskimo a backstory. Probably the only priorly-web-published comic at direct odds with the current storyline's canon.
The Script
Lance and Eskimo ride a train; disembark; and head up the steps to a building labelled "Home for Abandoned and Troubled Youth".
ESKIMO: We're here to revisit our roots.
RECEPTIONIST: Down the hall on your left.
Through a doorway we see a complicated, vaguely 1950s computer, covered in buttons and dials, labelled "Education Machine."
LANCE AND ESKIMO: Mommy!
Lance and Eskimo hug the machine.
ESKIMO: Education Machine, I love you.