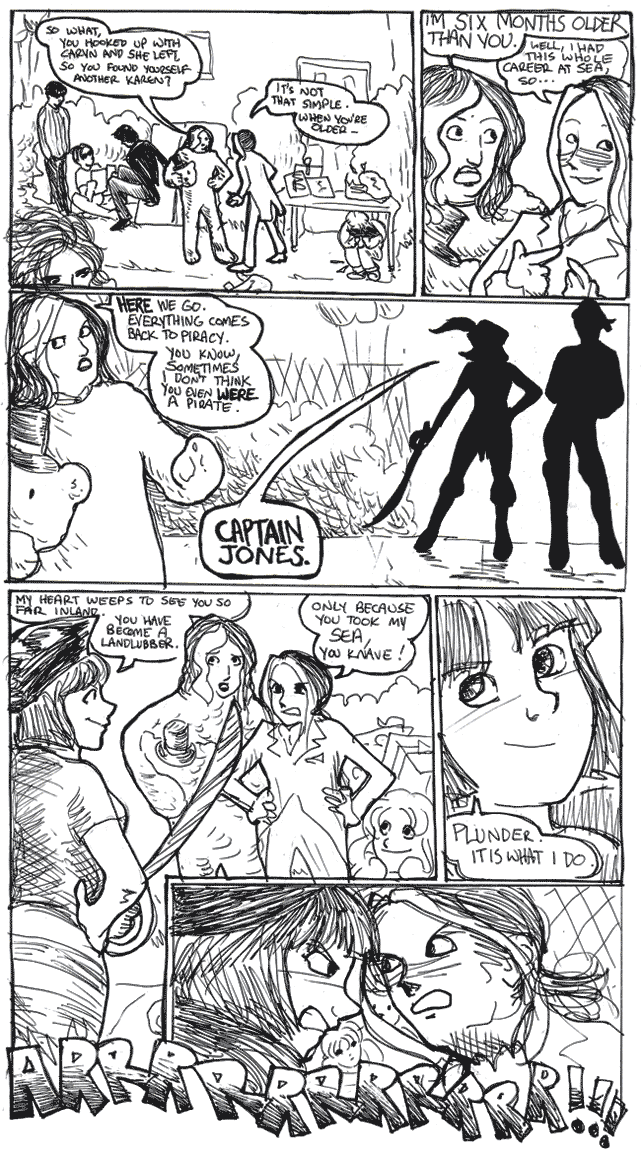 That's it for my backed-up comics. Just as it was getting juicy! Will I ever resume the narrative? Actually, I probably will. I don't have a lot going on right now.

KAREN: So what, you hooked up with Caryn, she left, you found yourself another Karen?
ESKIMO: It's not that simple. When you're older–
KAREN: I'm six months older than you!
ESKIMO: Well, I've had a whole career at sea, so–
KAREN: Here we go. Everything comes back to the piracy. You know, sometimes I don't think you even were a pirate.
JEANNE: CAPTAIN JONES. My heart weeps find you so far inland. You have become a landlubber.
ESKIMO: Only because you took my sea, you knave.
JEANNE: Plunder. It is what I do.
JEANNE + ESKIMO: Arrrrrr!