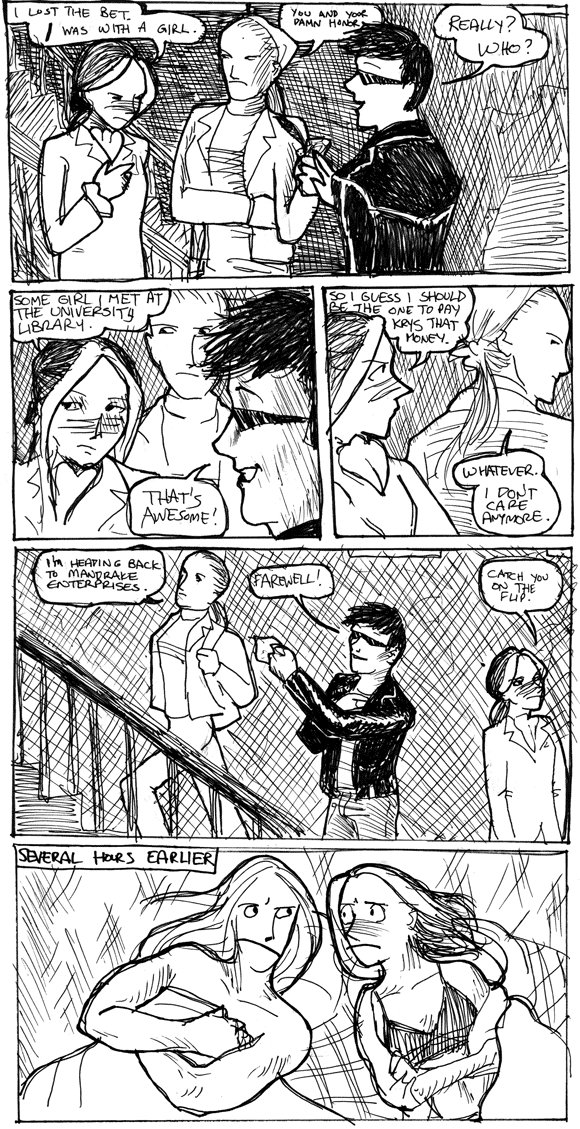 There WILL BE a comic on Saturday. I know I always say that and then there never is, but it's scheduled! It's scheduled! For the first time in weeks and weeks, I have SCHEDULED A COMIC AHEAD OF TIME!
ESKIMO: I lost the bet. I was with a girl.
KRYS: You and your damn honor.
LANCE: Really? Who?
ESKIMO: Some girl I met at the university library.
LANCE: That's awesome!
ESKIMO: So I guess I should be the one to pay Krys that money.
KRYS: Whatever. Keep it. I don't care anymore.
KRYS: I'm heading back to Mandrake Enterprises.
LANCE: Farewell!
ESKIMO: Catch you on the flip.
- Several hours earlier -
Eskimo and Krys wake up together.