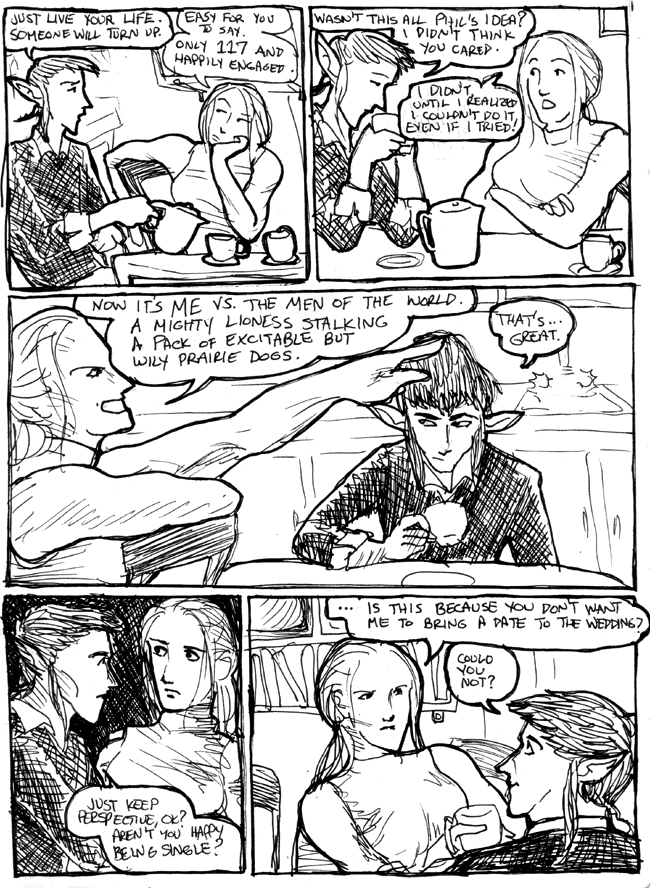 In comics timeline, the wedding hasn't happened yet. I actually have no present plans to make it an event in the Lance and Eskimo future. Maybe it will just be a really long planning stage.
CHEFELF: Live your life. Someone will turn up.
KRYS: Easy for you to say. Only 117 and happily engaged.
CHEFELF: Wasn't this all Phil's idea? I didn't think you cared.
KRYS: I didn't, until I realized I couldn't do it even if I tried! Now it's me vs. the men of the world. A mighty lioness stalking a pack of excitable but wily prairie dogs.
CHEFELF: That's… great. Just keep perspective, okay? Aren't you happy being single?
KRYS: … Is this because you don't want me to bring a date to the wedding?
CHEFELF: Could you not?