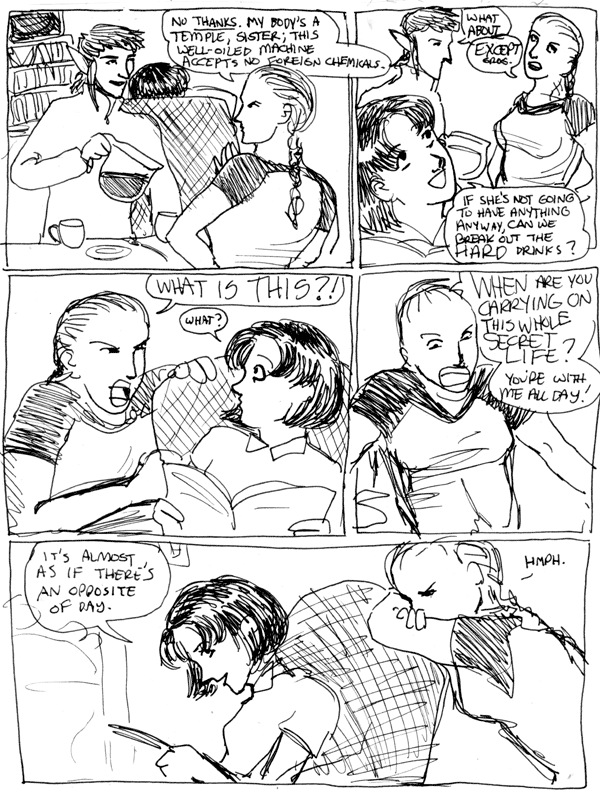 NOW we're down to ONE comic a week and the art is TERRIBLE! hissssss
Krys's panel 1 line is a real life quote from Chefelf, when I told him the soap for the shower was by the sink. "You want me to wash with hand soap? My body's a temple, sister!"

Chefelf offers coffee
KRYS: No thanks. My body's a temple, sister. This well-oiled machine accepts no foreign chemicals.
CHEFELF: What about…
KRYS: Except grog.
PHIL: If she's not going to have anything anyway, can we break out the hard drinks?
KRYS: What is this?
PHIL: What?
KRYS: When are you carrying on this whole secret life? You're with me all day!
PHIL: It's almost as if there's an opposite of day.
KRYS (burying her face): Hmph.