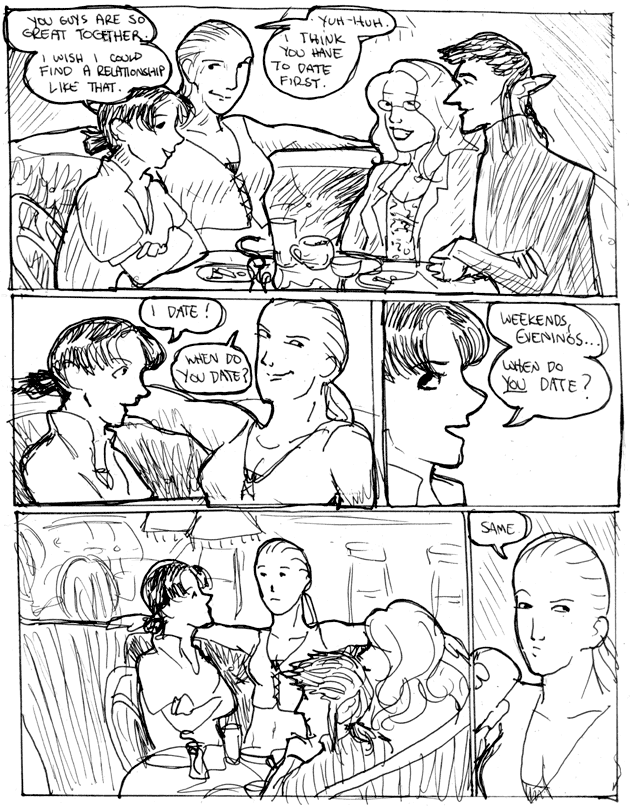 Sorry the comic is eight hours late! I just drew it JUST NOW.
PHIL: You guys are so great together. I wish I could find a real relationship.
KRYS: I think you have to date first.
PHIL: I date.
KRYS: When do you date?
PHIL: Weekends, evenings… When do you date?
(pause)
KRYS: Same.