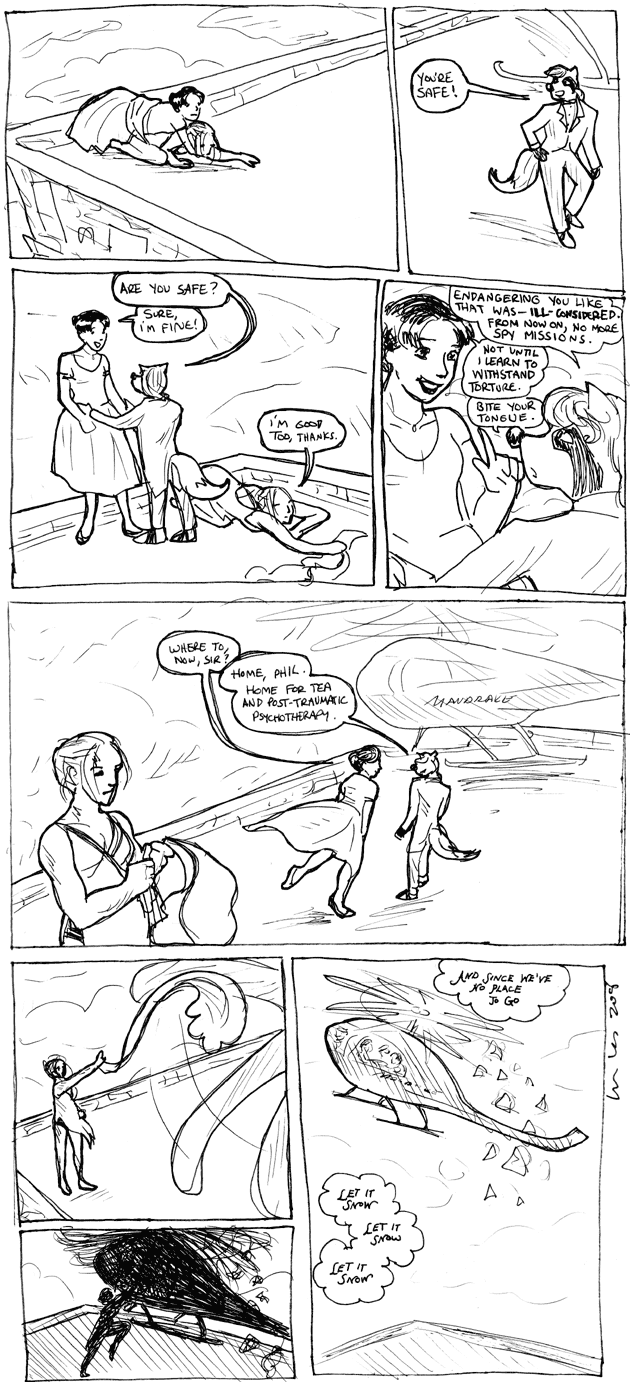 Due to technical difficulties (my own absentmindedness), I accidentally ran what should have been Thursday's comic today (concurrent with this one), and nothing on Thursday. Oops! I revisionist-historied the error, but that doesn't get you a Thursday with a comic. Sorry. You can see what should have been Thursday's comic here
MANDRAKE: You're safe! Are you safe?
PHIL: Sure, I'm fine!
KRYS: I'm good too. Thanks.
MANDRAKE: Endangering you like that was–ill-considered. From now on, no more spy missions.
PHIL: Not until I learn to withstand torture.
MANDRAKE: Bite your tongue.
PHIL: Where to now, sir?
MANDRAKE: Home, Phil. Home for tea and post-traumatic psychotherapy.Krys throws the ragged remains of her dress flounce in the air; it's cut by helicopter blades and flutters over the city.

WEIRD VOICEOVER: And since we've no place to go,
Let it snow, let it snow, let it snow.