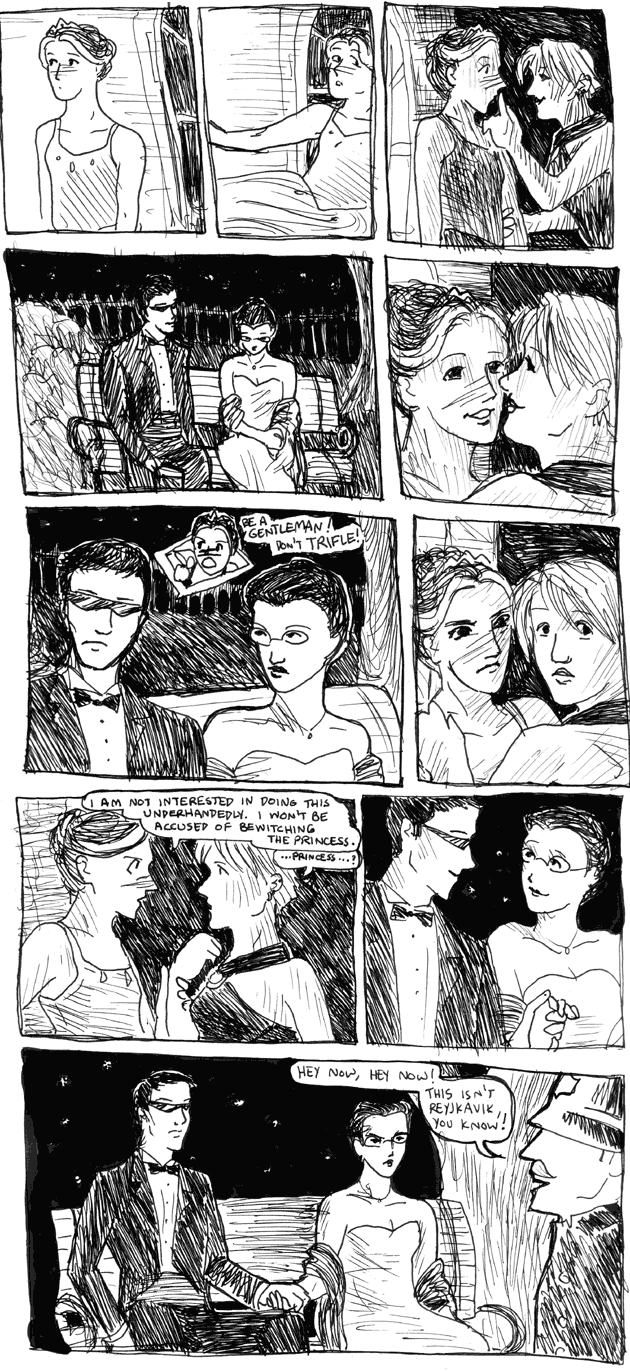 Are they known for holding hands in Iceland? They are now!
Coincidentally, I wrote this comic before, but drew it during, a TAL segment on Iceland and how they believe in elves there. Mainly, I was just proud of myself for being able to identify the background music (Carnival of the Animals - Aquarium). I usually can't!

Lissa pulls Eskimo out onto a balcony and shushes her.
Lance and Pickering sit on a park bench.
Lissa and Eskimo smile at each other.
Lance frowns. He remembers Eskimo: "Be a gentleman! Don't trifle!"
Lissa suddenly looks around, frightened; Eskimo frowns.
ESKIMO: I am not interested in doing this underhandedly. I won't be accused of bewitching the princess.
LISSA: …Princess…?
Lance reaches for Pickering's hand.
POLICE OFFICER: Hey, now! This isn't Reykjavik, you know.