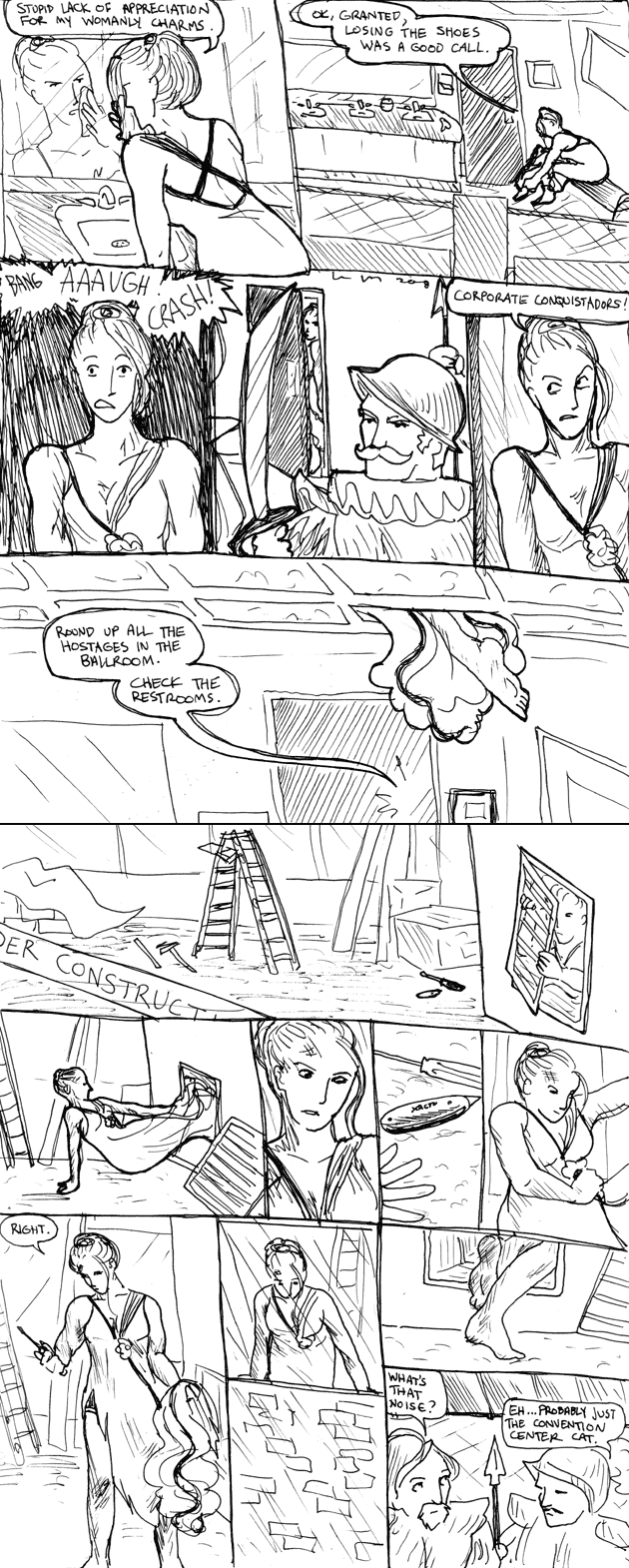 Finally, some danger! I was starting to be afraid this whole storyline would be about dresses.
Why do the conquistadors speak English? Maybe they're speaking Spanish, but it's translated for our benefit because Krys understands it.
In an otherwise empty ladies' room, Krys wipes makeup off her face.
KRYS: Stupid lack of appreciation for my womanly charms…
She sits on a bench and removes her high-heeled sandals, rubbing her feet.
KRYS: OK, granted, losing the shoes was a good call.
SOUND FX: BANG AAAUGH! CRASH
Krys peeks out the door and sees men in armor and neck ruffs.
KRYS: Corporate conquistadors!
Back in the bathroom, a voice is heard through the door:
VOICE: Round up all the hostages in the ballroom. Check the restrooms.
But Krys is already disappearing through a ceiling panel.
She emerges through a vent in a room under construction. Her skirt is caught in something, and she cuts off the flounce with a handy Xacto knife.
KRYS: Right.
She looks out the window, then crawls back into the vent.
We see two conquistadors below a pipe.
CONQUISTADOR 1: What's that noise?
CONQUISTADOR 2: Eh… Probably just the convention center cat.