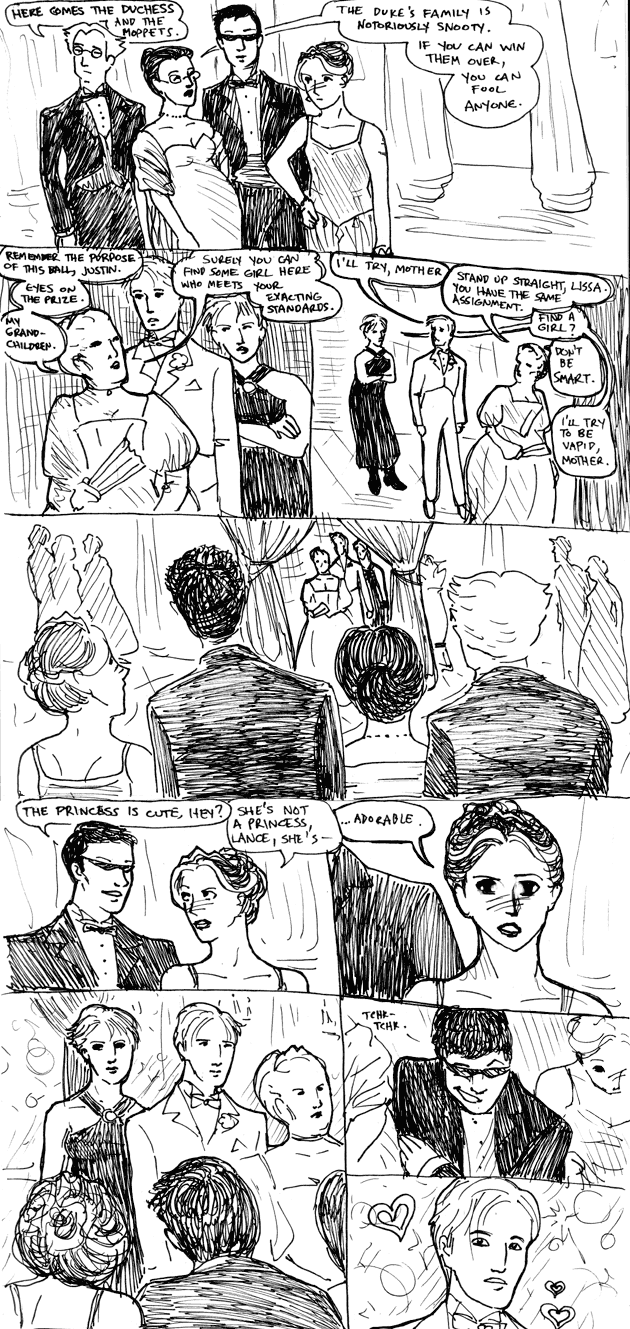 I don't know why I persist in inking in fine-point Sharpie. It never comes out as well as with a roller ball. (If I were a real man I'd ink with ink, but it's a lot less easy to get away with that during work meetings.)
Besunglassed, Lance has to make sound effects to convey winking. He knows this from long experience.
By the by, I put up ANOTHER (!) Laura's Journal article yesterday (remember Laura Wednesdays?), and it is here.
HIGGINS: Here comes the duchess and the moppets.
PICKERING: The duke's family is notoriously snooty. If you can win them over, you can fool anyone.
DUCHESS: Remember the purpose of this ball, Justin. Eyes on the prize. My grandchildren. Surely you can find some girl here who meets your exacting standards.
JUSTIN: I'll try, Mother.
DUCHESS: Stand up straight, Lissa. You have the same assignment.
LISSA: Find a girl?
DUCHESS: Don't be smart.
LISSA: I'll try to be vapid, Mother.
LANCE: The princess is cute, hey?
ESKIMO: She's not a princess, Lance, she's– Adorable.
Lance bows and winks.
Justin is in love.