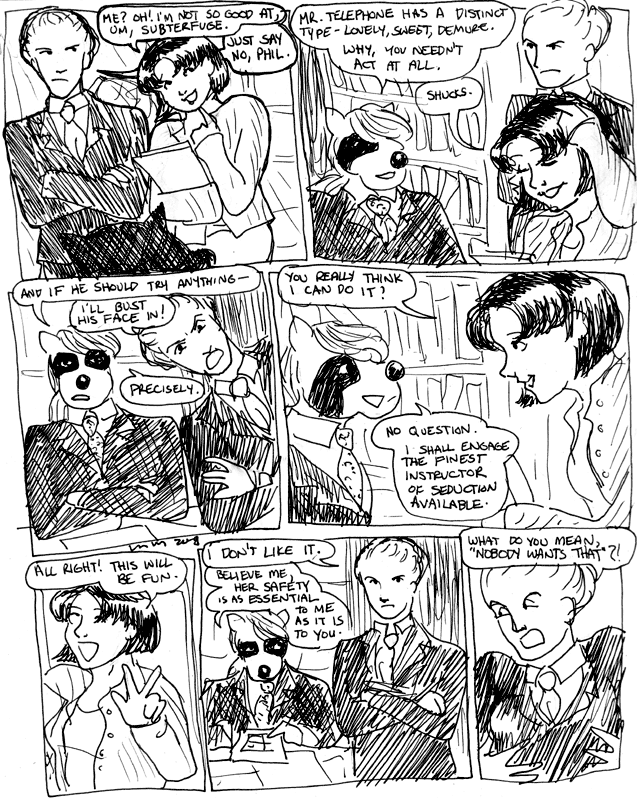 This comic is best if read immediately after last week's Mandrake installment.
PHIL: Me? Oh! I'm not so good at, um, subterfuge.
KRYS: Just say no, Phil.
MANDRAKE: Mr. Telephone has a distinct type: lovely, sweet, demure. Why, you needn't act at all.
PHIL: Shucks.
MANDRAKE: And if he should try anything–
KRYS: I'll bust his face in.
MANDRAKE: Precisely.
PHIL: You really think I can?
MANDRAKE: No question. I shall engage the best instructor of seduction available.
PHIL: All right! This will be fun.
KRYS: I don't like it.
MANDRAKE: Believe me, her safety is as essential to me as it is to you.
KRYS: What do you mean, "Nobody wants that"?!