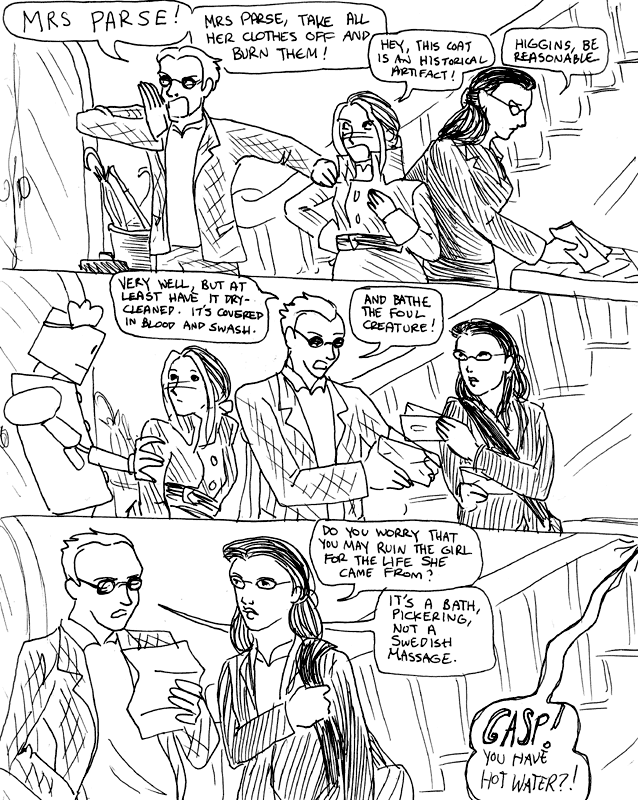 It's unclear why, in my world, Professor Higgins has a robot named Mrs PARSE. And why Mrs PARSE doesn't seem to do grammatical tasks but household ones.
HIGGINS: Mrs PARSE! Mrs PARSE, take all her clothes off and burn them.
ESKIMO: Hey, this coat is an historical artifact!
PICKERING: Higgins, be reasonable.
HIGGINS: Very well, but at least have it dry-cleaned. It's covered in blood and swash. And bathe the foul creature!
PICKERING: Do you worry that you may ruin the girl for the life she came from?
HIGGINS: It's a bath, Pickering, not a Swedish massage.
ESKIMO (from upstairs): GASP! You have hot water?!