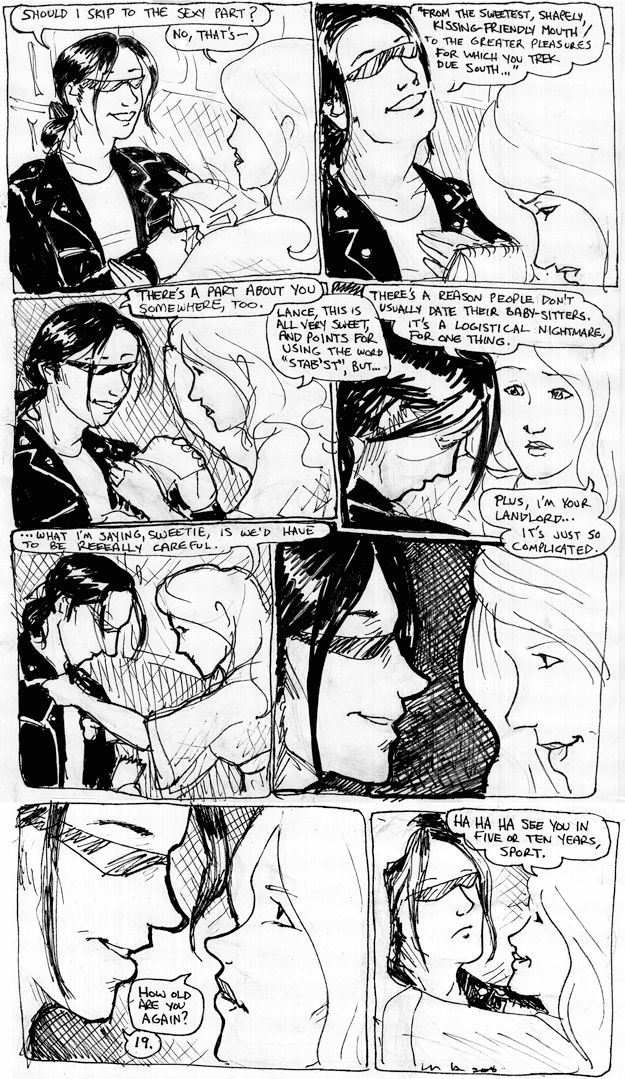 Lance may have the distinction of having penned the single geekiest Venus and Adonis parody line ever. (I know, it's hotly contested.)
LANCE: Should I skip to the sexy part?
JERIA: No, that's–
LANCE: "From the sweetest, shapely, kissing-friendly mouth / To the greater pleasures for which you trek due south…" There's a part about you somewhere, too.
JERIA: Lance, this is all very sweet, and points for using the word "stab'st," but… There's a reason people don't usually date their babysitters. It's a logistical nightmare, for one thing. Plus, I'm your landlord… It's just so complicated.
Lance hangs his head.
JERIA: …What I'm saying, sweetie, is we'd to have to be reeeally careful.
They smile at each other.
JERIA: How old are you again?
LANCE: 19.
JERIA: Ha ha ha see you in five or ten years, sport.