Friday, December 14th, 2007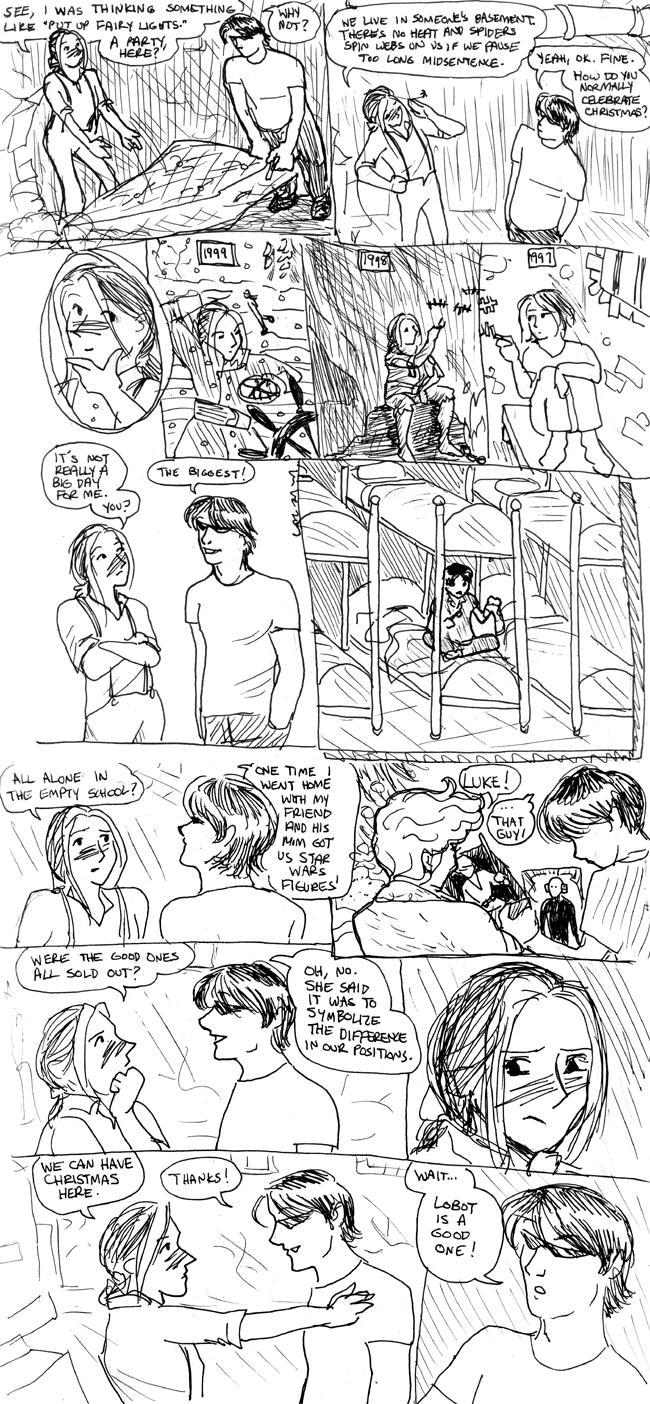 And we open the holiday special with some unnecessary flashbacks.
Eskimo's: Remember how it's the year 2000? Yeah, I didn't either. I bet there's some anachronism in previous comics. I did give Phil a big CRT monitor, though. Hey, when was Eskimo in gaol?
Lance's: I was going to have his stocking contain a tract reading "BONECASTING: The Demon Art of Satan," but that's harder to show in tiny tiny.