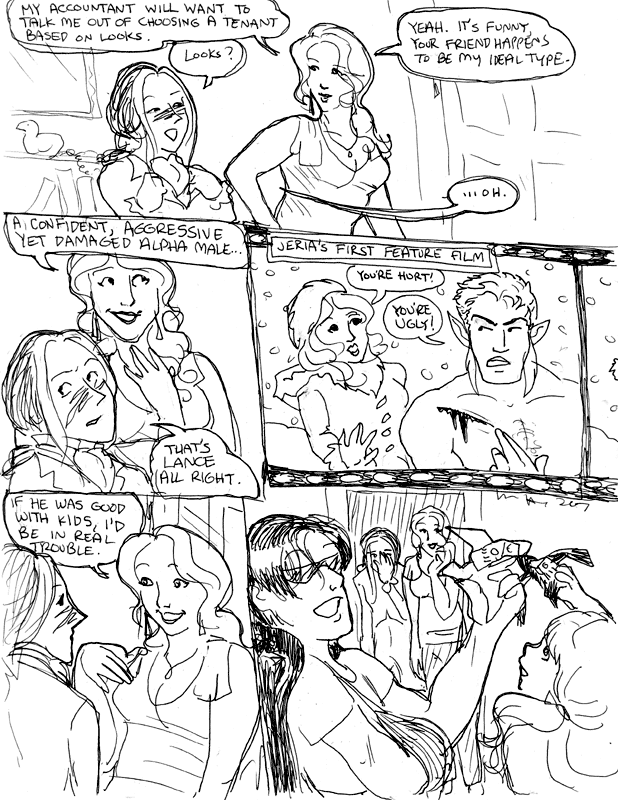 JERIA: My accountant will want to talk me out of choosing a tenant based on looks.
ESKIMO (preening): Looks?
JERIA: Yeah. It's funny, but your friend happens to be my ideal type.
ESKIMO: …Oh.
JERIA: A confident, aggressive yet damaged alpha male…
Jeria's first feature film:
JERIA'S CHARACTER: You're hurt!
DAMAGED ALPHA ELF: You're ugly!
JERIA: If he was good with kids I'd be in real trouble!
They walk into the playroom and find Lance playing planes with Jeria's kid.