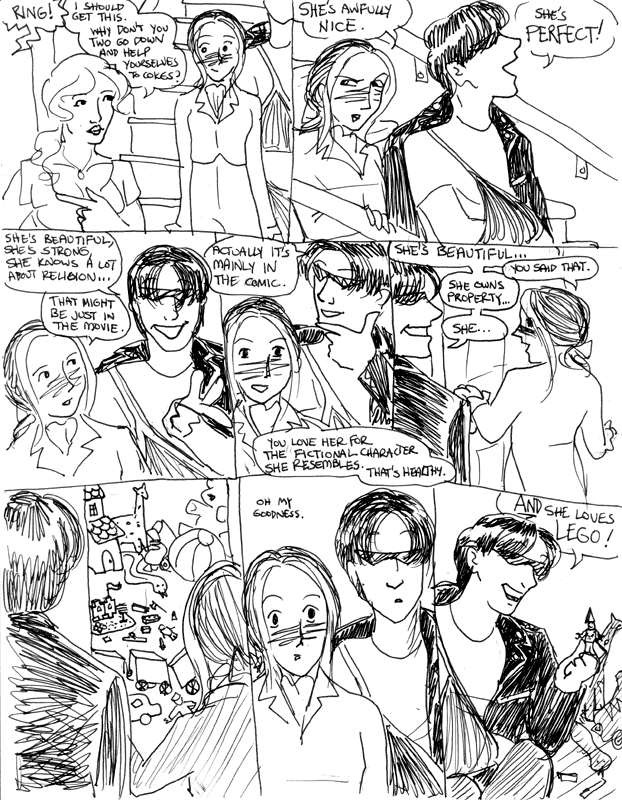 SOUND EFFECT: Ring!
JERIA: I should get this. Why don't you two go down and help yourselves to cookies?
ESKIMO (suspiciously): She's awfully nice.
LANCE: She's perfect! She's beautiful, she's strong, she knows a lot about religion…
ESKIMO: That might be just in the movie.
LANCE: Actually it's mainly in the comic.
ESKIMO: You love her for the fictional character she resembles. That's healthy.
LANCE: She's beautiful…
ESKIMO: You said that.
LANCE: She owns property… she…
They open a door and find a room full of toys.
LANCE AND/OR ESKIMO: Oh my goodness.
LANCE (excitedly holding up a tiny Lego princess): AND she loves LEGO!