Friday, November 23rd, 2007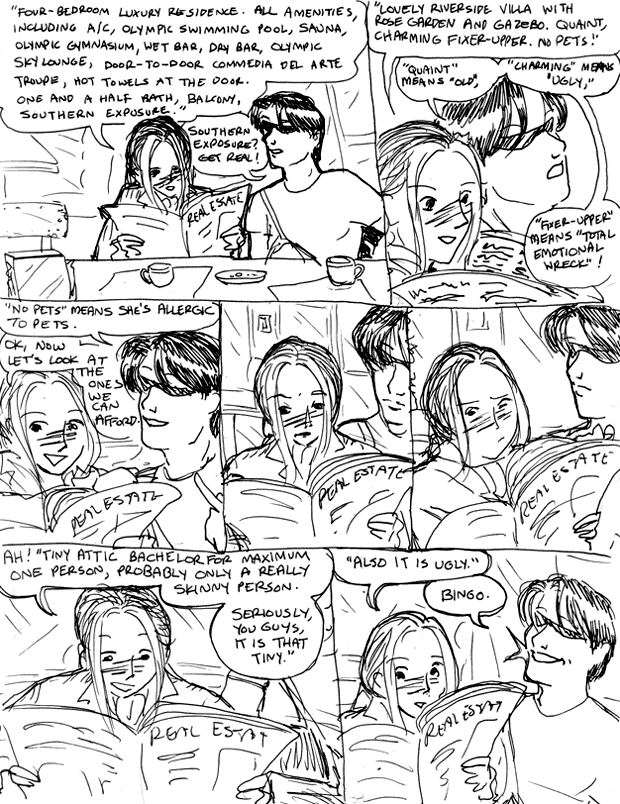 Today's installment finds our intrepid heroes in a diner, in case that wasn't clear from the extremely sketchy background. I guess they figured they could afford to split a donut.
Everything Lance needs to know about classified ads he learned in the personals section, apparently. If "quaint" means "ugly," what does "ugly" mean?
Do people say "bachelor" to mean "studio" in the U.S., or is that a Canadianism?