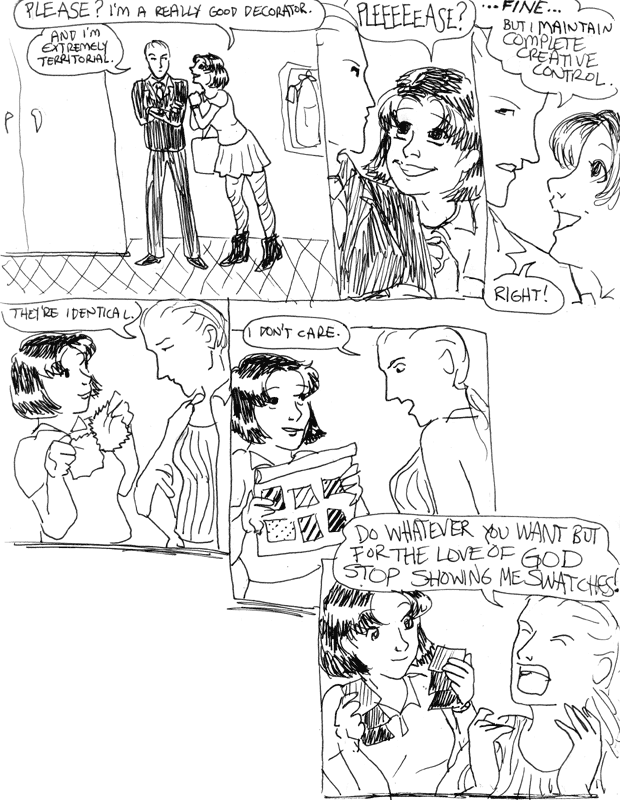 PHIL: Please? I'm a really good decorator.
KRYS: And I'm extremely territorial.
PHIL: Come on… PLEEEEASE?
KRYS: Fine… but I maintain complete creative control.
Phil shows Krys two pieces of fabric.
KRYS: They're identical.
Phil shows Krys a fabric book.
KRYS: I don't care.
Phil shows Krys paint chips.
KRYS: DO WHATEVER YOU WANT BUT FOR THE LOVE OF GOD STOP SHOWING ME SWATCHES!