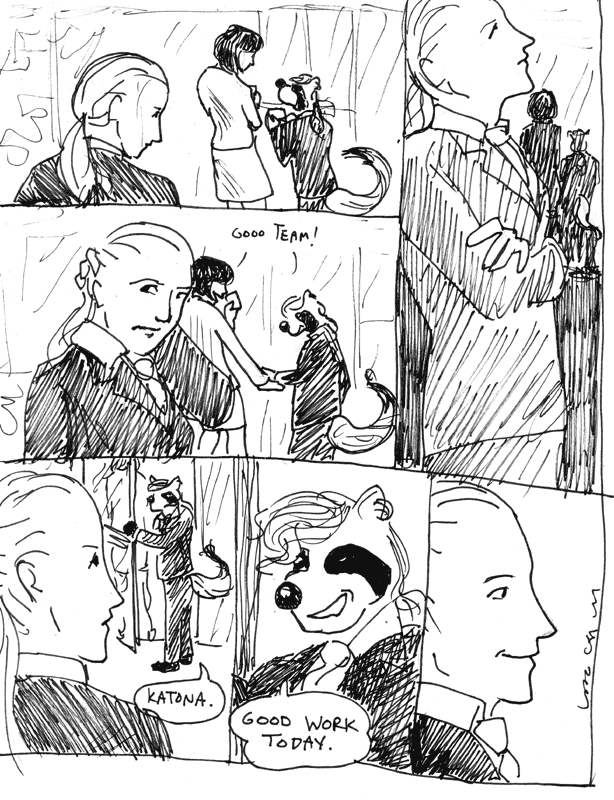 Aw, that's all Krys wanted–a nod from her superior.
How I got to be writing a comic the central theme of which is hierarchical power structures and the love between leaders and followers, I'll never know.
Krys follows at a distance while Phil and Mandrake talk in confidence and compare PDAs at the door to Mandrake Industries.
MANDRAKE AND PHIL: Gooo team!
Krys scratches her head and stands alone while the others head inside. Mandrake turns at the door.
MANDRAKE: Katona. Good work today.
Krys smiles.