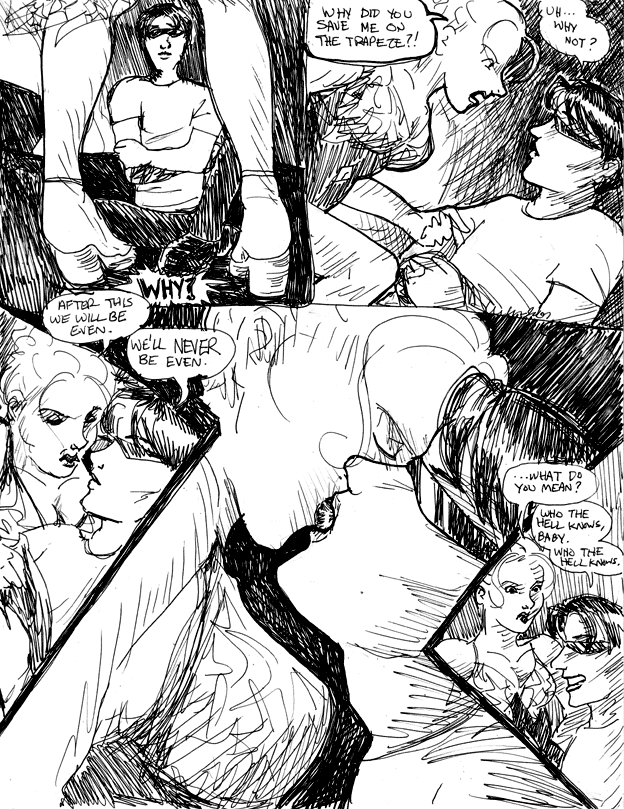 Comic is so titled both because of the coworker kissage and the friggin' amount of ink.
I *think* this is based on an exchange in Greatest Show on Earth? But there is no way to be sure.
SELENE (accusingly): Why? Why did you save me on the trapeze?
LANCE: Uh… why not?
SELENE (angrily fixing up his arm): After this we will be even.
LANCE: We'll never be even.
They kiss.
SELENE: …What do you mean?
LANCE: Who the hell knows, baby. Who the hell knows.