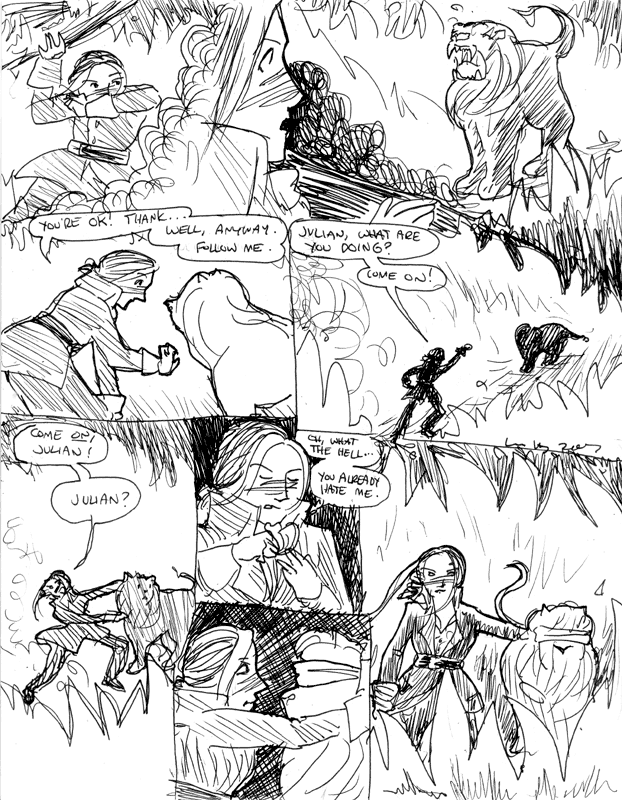 Why good heroes wear cravats.
Hundredth strip. That's kind of cool, right?
Eskimo pushes through the flames and smoke and falling beams so forth, covering her mouth with her arm. She sees Julian roaring pathetically in the middle of some wreckage.
ESKIMO: You're OK! Thank… Well, anyway. Follow me.
She begins to walk, and turns, beckoning Julian, who is standing sitll.
ESKIMO: Julian, what are you doing? Come on!
She tugs at Julian uselessly.
ESKIMO: Come on, Julian! Julian?
She unties her cravat.
ESKIMO: Oh, what the hell… you already hate me.
She blindfolds Julian and leads him through the flames.