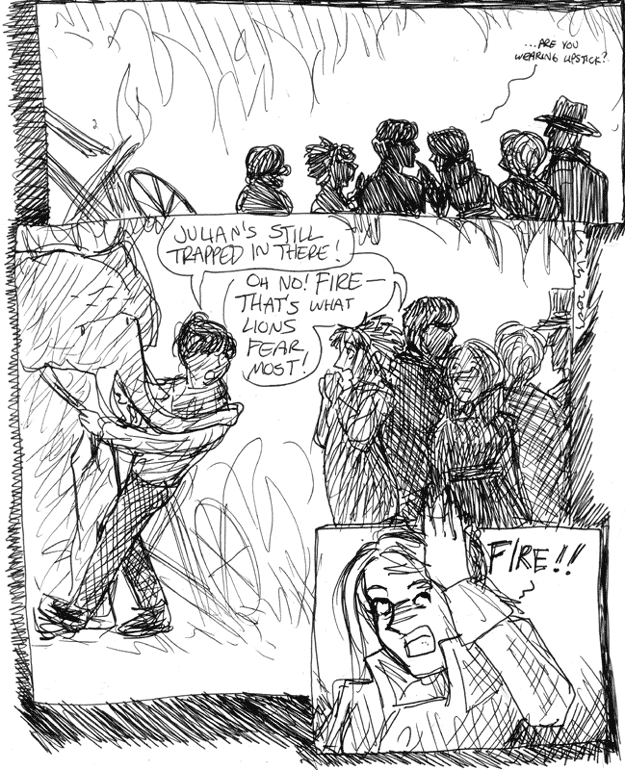 The lipstick thing goes public. If you haven't been paying close attention or reading these boxes, that must be confusing.
Toggles, Kyra, Lance, Eskimo, Bob, and the Boss watch the flames.
ESKIMO (to Lance): …Are you wearing lipstick?
MICHELLE (leading her elephant): Julian's still trapped in there!
KYRA: Oh no! Fire–that's what lions fear most!
ESKIMO (slapping her forehead): Fire!