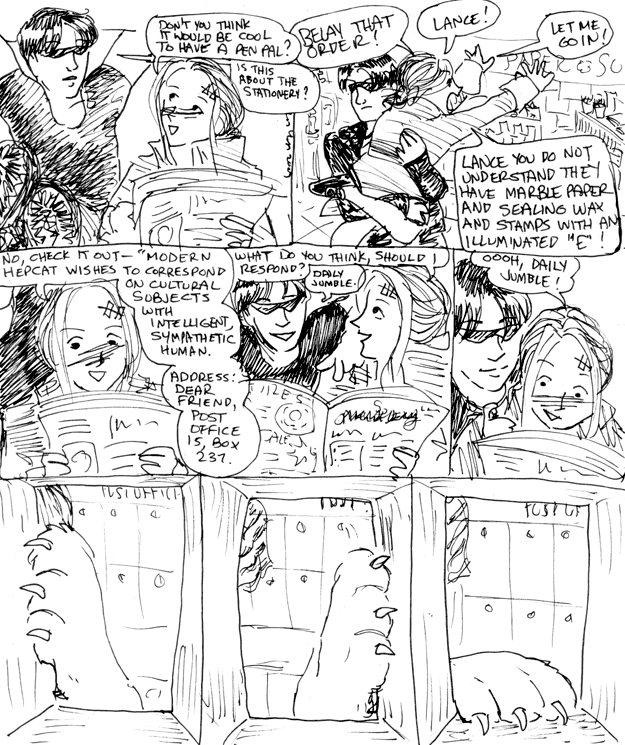 Again, intimate familiarity with the movies I am familiar with is probably helpful here.
ESKIMO (looking at the newspaper): Don't you think it would be cool to have a pen pal?
LANCE: Is this about the stationery?
We get a quick shot of Lance carrying Eskimo away from a Paper Source.
ESKIMO: Belay that order! Lance! Let me go in! Lance you do not understand they have marble paper and sealing wax and stamps with an illuminated letter "E"!
Back in the present
ESKIMO: No, check it out. "Modern hepcat wishes to correspond on cultural subjects with intelligent, sympathetic human. Address: Dear Friend, Post Office 15, Box 237." What do you think, should I respond?
LANCE (pointing at the paper): Daily Jumble.
ESKIMO: Oooh, Daily Jumble!
Cut to a lion's paw feeling both sides of a post office box, then coming to a dejected rest.