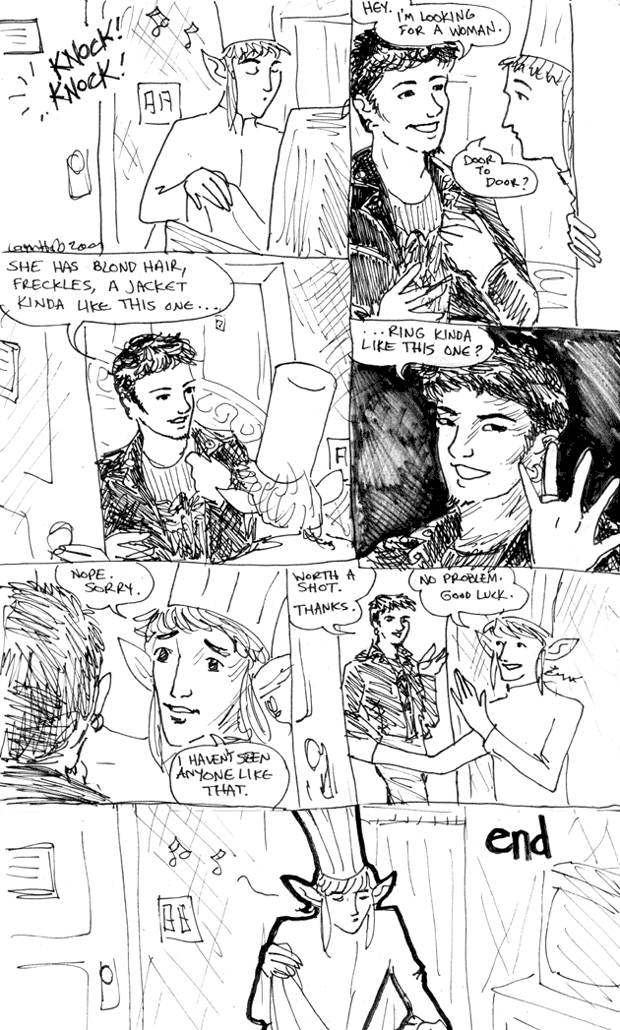 Oh goodness. That was cryptic.
And it won't be resolved for a long time EHEHEHEHEHE.
Chefelf is whistling and packing up his things in the hotel room when there is a knock at the door. A strange man with a striking resemblance to Lance stands there.
STRANGE MAN: Hey. I'm looking for a woman.
CHEFELF: Door to door?
STRANGE MAN: She has blond hair, freckles, a jacket kind of like this one [he indicates his leather jacket, then holds up his hand, showing off the simple band on his ring finger]… Ring kinda like this one?
CHEFELF: Nope. Sorry. I haven't seen anyone like that.
STRANGE MAN: Worth a shot. Thanks.
CHEFELF: No problem. Good luck.
END