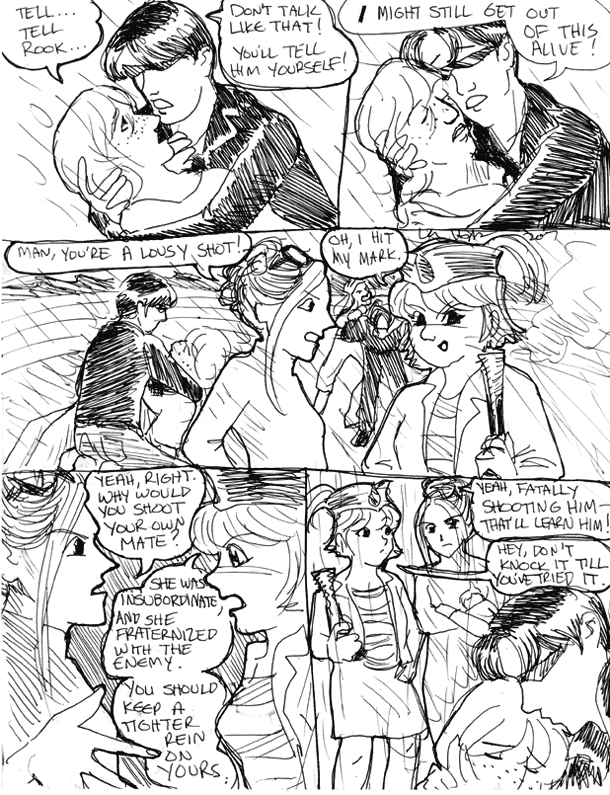 Lance's dialogue in the first two panels is pretty confusing if you're not following his train of thought: he assumes that by "Rook" Peg means her dead husband (he is half right).
Title: Because Jeanne is giving Eskimo captaining tips? I had been reading a lot of Hints from Heloise.
Peg fades in Lance's arms.
PEG: Tell… tell Rook…
LANCE: Don't talk like that! You'll tell him yourself! I might still get out of this alive!
Eskimo frowns at Jeanne.
ESKIMO: Man, you're a lousy shot!
JEANNE: Oh, I hit my mark.
ESKIMO: Yeah, right. Why would you shoot your own mate?
JEANNE: She was insubordinate, and she fraternized with the enemy. You should keep a tighter rein on yours.
ESKIMO: Yeah, fatally shooting him–that'll learn him!
JEANNE: Don't knock it till you've tried it.